About Us
Indie Music Review is an indie music blog based in & around NYC that is dedicated to showcasing independent artists from all over the globe to indie music enthusiasts. The site is a companion site to Surge FM, a 24×7 commercial-free internet radio station.
Some of the features of this site include:
Surge FM: A real time look into what is playing currently on the station & the ability to tune in via a web based player (opens in a new window).
Album/EP/Single/Music Video Reviews: The newest material from artists reviewed by a member of the Indie Music Review team.
Artist Features: In depth looks at artists that we feel are worth checking out.
Recommended Shows: A detailed listing of upcoming indie shows we recommend (including links to purchasing tickets if available) & that you have a great chance to run into us at. Say hello if you do!
Indie Music Review Team:
David Holland: Founder/Editor-In-Chief/Writer
Music has been an obsession of mine since I first touched a guitar at the age of 3. Living in New York has giving me the privilege to befriend & watch some of the most talented musicians one could ever meet. While I do play the guitar, my passion is for being behind the scenes instead of performing. I have made it one of my life goals to get as much great music as I can out to the masses as they have been missing out for way too long!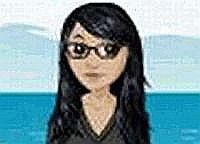 Jen Dan: Writer
Jen is an established writer at various music sites including long-running Delusions Of Adequacy, rockin' Rebel Noise, buzzed-about Northern Transmissions, and feedback-oriented Fluence.io. She began her music-writing career in the early 1990s by putting out a paper-based fanzine titled Stratosphere which is now in online form as Stratosphere Fanzine Yahoo Group. She has contributed reviews, interviews, and/or news to the above sites as well as Stereo Embers Magazine, GigSlutz, Tasty Fanzine, Junk Media, and this cool site.
Carolyn Delvalle: Writer
Carolyn was born and raised in Bronx,NY. Ever since she could remember music has been to her as vital as the air we breathe, it tells so many stories,conveys various emotions and can bring back the best of memories. Writing and graphics design are two hobbies she enjoys. Having moved to Brooklyn,NY in 2008, she has enjoyed every opportunity to support local indie artists & will continue to do so.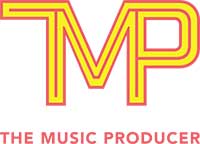 Charlotte Graham aka The Music Producer: Writer
I live in Sydney, Australia and love live music. It is my passion and purpose in life. I photograph and review bands and try to capture the energy of each gig be that by words or images, or both. I do what I do for anyone to see; actually, for other people like me.
What is the TMP style?
To always review a gig from a (potential) fan's perspective: As a member of the crowd with no bias. To write honest reviews, not nasty; but supportive and encouraging To always try and take soul deep photos and videos of each band as they let loose their performance. Not just from one angle or spot.
Most importantly try and get amazing photos that people see and go: "Shit! I wish I went to that gig!" "It was going off"