The Jackstones – Love Badly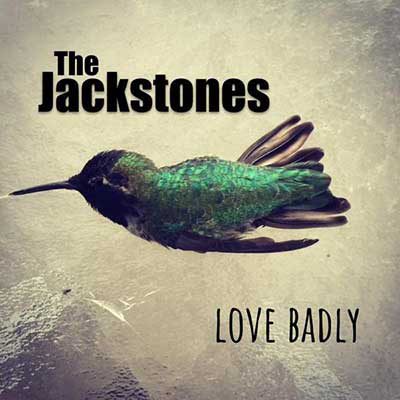 Slipping through the floorboard cracks of a dusty old country bar like smoke emanating from a basement fire, The Jackstones' song Rotation, delivers a slick slice of melodic country/blues from their stellar new album Love Badly that might just be enough to propel them from underground obscurity and into the spotlight of mainstream radio.
While I thoroughly enjoyed every track on Love Badly, Rotation stuck out to me for a couple of reasons, the first being that I can't recall the last time that I heard a country song that had so much, well, funky rhythm to it. Almost like an R&B song, Rotation sways back and forth with a swagger that can't be shook, and the confidence in the band is nothing short of infectious. I didn't know what to expect when I sat down to listen to Love Badly for the first time. I definitely didn't expect the awesomeness that I found.
I've always hated sophomore records. If you had a really excellent debut, like The Jackstones did in What Brings You Here, it's really easy to fall apart on your second offering, just because of the grandiose nature of your first one. That isn't the case with Love Badly. Instead of going backwards, The Jackstones are ripping forward at full speed, allowing their rock-influenced approach to country to expand and gain momentum of its own on this record, which sees the band refusing to back down from their now trademark daring persona.
They could be the most progressive band in country compositionally and sonically, save for maybe Drive-By Truckers, but even that feels like an unfair comparison. The Jackstones lean heavily on Delta Blues schemes and tempos in Love Badly, and this collection of colorful guitar work sets a new standard for both their scene and the industry at large today, when so many musicians have forgotten the importance of having a solid, blue collar work ethic when it comes to instrumentation.
There aren't any shortcuts on Love Badly, just a lot of fire and brimstone style riff work and some optimistic verses coming from behind the mic. Songs like Obstacle Course, Crawl and Ball of Thread aren't representative of the material that the Nashville establishment has been producing in the last decade, and The Jackstones' rebelliousness is a much welcomed change of pace for a genre that has been on the very brink of total isolation for a hot minute now.
Love Badly teaches us that country music doesn't have to be repetitive to maintain a certain pastoral sensibility that makes it relatable, down to earth and organic. Bands like The Jackstones are the future for this kind of music because of their intrepid willingness to grow and evolve their sound, constantly being open to new influences and ways of doing things to refine their craft further, always yielding the very best product that they can get. Other artists could and frankly should take a page from their book when it comes to embarking on a meaningful career in this business.
Check out the official website for The Jackstones by clicking here. Pick up your copy of Love Badly by clicking here.