Django Mack – 100 Page Tattoo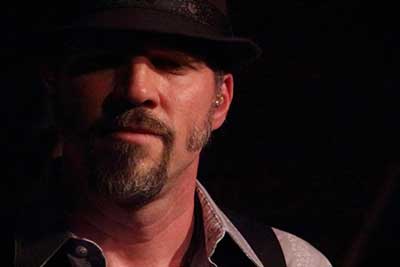 The two-fisted integrity behind Django Mack's songs is undoubtedly sincere. The band's music, in particular the six songs on their latest EP release 100 Page Tattoo, percolates with unquestionable emotional authenticity and total command over the traditions fueling their musical style. These are artfully composed songs, but they are likewise uncompromising – lead singer Brandon Butrick writes in a thoroughly realistic style with enough of a poetic flourish that songs about time-tested subjects sound remarkably fresh in the hands of Django Mack.
Their influences are obvious, but they never manifest themselves in a heavy handed way and it distinguishes the outfit from many of their contemporaries turning their attention to this sort of music. The production situates the band's strengths in such a way that their songwriting and playing, even when it has the lightest touch, has a visceral, physical quality. It's little wonder. The band's primary artistic brain trust of Butrick, bassist Tom Donald, and drummer Tim Vaughn share production credits for the release and definitely put the band's best foot forward with their efforts.
100 Page Tattoo begins the release with some creative bravery that immediately pays off for listeners. The funk and R&B style that Django Mack shows here seems to come off effortlessly and Butrick's nicotine distorted growl comes across as completely accessible despite its gravely feel. The rhythm section of bassist Donald and drummer Vaughan are especially effective here and expertly guide the tune while the horn section contributions provide extra splashes of color.
They turn into sinewy guitar driven blues rock with the second track Lookout! and Butrick opens his voice up more to accommodate the confident stride of drums and guitar. There's some nice lead guitar from Rich Flynn that makes this stand out just a little more than it otherwise might.
Their capacity for fitting surprise comes to the fore in the song Knock You Down and the folkie feel it embraces makes for a nice switch up from the atmospheric electrified instruments powering the other songs. Butrick modifies his singing accordingly and gives us a memorable vocal.
Knife Fight is a particularly atmospheric track in the aforementioned vein, but they go in much more for an outright bluesy vibe here than on other tracks. The lyrics are the EP's best and Butrick invests them with all the passion and thoughtful phrasing they demand while conjuring some more of the menace implicit in the song title and musical arrangement. They never lapse into self-indulgence, however, and keep the song condensed and focused.
The cut Roadrunner might suggest a cover of the hoary old rock classic, but this is a playful blues instead with ample style to burn and focused on the delightfully detailed, fun, and clever lyric.
The EP's final tune Rooster in the Henhouse has some more rock tendencies coming to the fore than earlier songs and an all-out, white knuckled powerful vocal from Brandon Butrick to finish things up. The band has really scored with this release and it shows them evolving as an unit while still doubling down on their traditional strengths.
Check out Django Mack's official website by clicking here. Give them a like on Facebook by clicking here & a follow on Twitter by clicking here.