Carolyn's Northside Festival 2017 Preview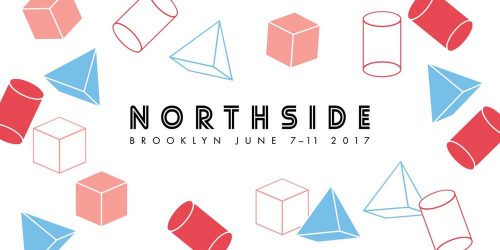 It is only a few days until many people & musical acts from all over converge into a few hip neighborhoods in Brooklyn for the annual music & tech festival known as Northside!
37 different locations, 100's of acts to choose from makes this years edition of Northside clearly the place you will want to be. Every year there is something new & innovative to look forward to. One thing is for sure.. several festivals have come and gone but Northside is still standing strong. (For the record I did not purposely mean for that to rhyme!)
I am happy to say I was once again chosen as a member of the press to provide as strong of coverage as I possibly can. This year might be the hardest time I have ever had in coming up with even the roughest draft of artists to see as so many are playing in which I would love to do just that. To be honest, I hope to surprise myself by attending even more shows than I have planned at the moment.
Speaking of the artists, while browsing the list of them, I saw many familiar faces which I hope to see again or have heard of and recommend you do as well such as Crazy Pills, The Dig, Girlpool, Shilpa Ray & Syvia. Then we have acts like Amber Arcades, Dead Stars (who I was blown away by when I checked out their songs), Eve & The Exiles, Larkin Grimm and many many more that I hope to check out for the first time.
One of the biggest events I am looking forward to occurs on Thursday when I will be heading to The Music Hall of Williamsburg to see The Pains Of Being Pure At Heart, a band that I have loved ever since I first discovered indie music many moons ago. I know it will be jam packed but nothing will cause me to miss their show!
The last day of Northside will definitely close things out on a strong note with the all day show at McCarren Park among other activities up & down Bedford Av. Hopefully the weather will cooperate so we can all have a great time!
If you come across me at a show, don't hesitate to come up & say hello as I love to meet my fellow indie music lovers out there as we all share in this passion for great music from artists all over the world
Finally, make sure to check out IndieMusicReview's social media platforms where updates will be posted throughout the festival. Here are the links to follow us on:
Facebook: IndieMusicReview
Instagram: IndieMusicReview
Twitter: IndieMusicReview