David's Northside Festival 2017 Preview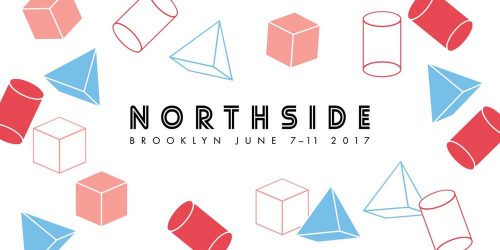 June has turned into one of my favorite months of the year because it means I will be roaming all over the streets of Bushwick, Greenpoint & Williamsburg providing as much coverage as I possibly can for the annual Northside Festival.
The 2017 edition of the festival is shaping up to be one of the best ever with a very eclectic lineup of artists that will satisfy the musical pallet of pretty much anyone.  I am glad to see a host of artists I know set to play Northside such as Air Waves, Beverly, Crazy Pills, Fruit & Flowers, Girlpool and The Dig.
While browsing, I also came across some new artists that I am definitely interested in checking out as well such as Dead Stars, Girl Skin, Grim Streaker, Kinder Than Wolves to name a few.
As with any festival, so many great acts are playing that it is impossible to see them all but I will try my hardest to see as many as possible. I suggest checking out the calendar where I post the can't miss sets of the festival. Keep checking the page frequently as I add to it leading up to the first day of Northside.
I will be all over social media posting pictures, video clips & random updates throughout the festival. I might even throw in some live streams as well so make sure to follow on all of our channels for that. Here are the links: