Sam Levin – Hide and Seek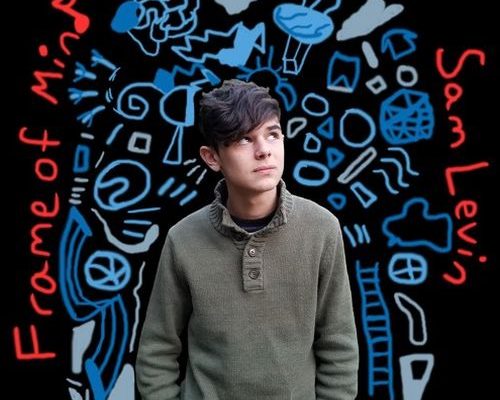 New York-based acoustic pop/electronic singer-songwriter Sam Levin dropped his debut album Frame of Mind at the end of March.  Levin is a 100% DIY artist, creating his compositions, playing all the varied instruments on the album, and singing as well.  He uses acoustic/electric guitar, bass, drums, piano and organ, and percussion, among other tools, to craft his stylistically blended music.
Levin grew up listening to classic rock and folk music and decided at a young age that he wanted to write and record his own songs.  He self-produced his debut EP, I'm In Here, at the precocious age of twelve, and now in his teenage years, he's released his first album.
The single Hide and Seek, out on Clarence Productions, is just one of Levin's many songs that mixes wistfully longing vocals with bittersweet lyrics.  It's an upbeat number that pumps along with a thumpin' beat and starts with a cycling motif of Levin's wordless vocals and symphonic strings pull.
Levin sing-talks the lines, "…I keep trying to pretend / Secrets now I'm forced to keep / and I can't stop livin' / in hide and seek." amid the peppy, mechanical pace, bright electronic notes, and softer orchestral elements.
[soundcloud url="https://soundcloud.com/user-684279379/hide-and-seek" params="" width=" 100%" height="166″ iframe="true"/]
If you enjoyed Hide and Seek, check out Sam's official website by clicking here. While you are at it, give him a like on Facebook by clicking here & a follow on Twitter by clicking here.