Djustin – Stars, Tryst, and Concrete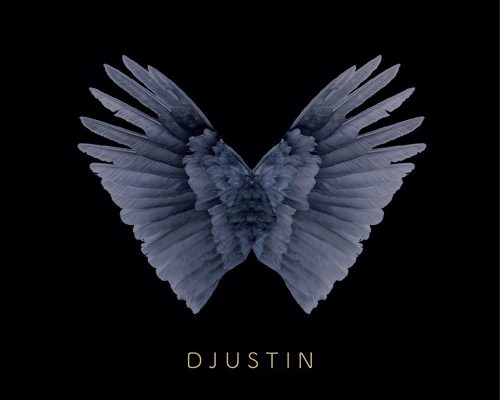 No, Djustin is not an EDM DJ or even someone named Justin.  It's actually the odd moniker for an enthralling Swedish-American, electronic pop duo made up of Johan Angergård and Rose Suau.
The prolific Johan Angergård (and founder of Labrador Records) is no stranger to creating engaging pop-tastic music.  He's displayed his uncanny knack for pop hooks and sweeping melodies with his past and present bands Acid House Kings, The Legends, Pallers, and Club 8 (another electro-pop duo, but with Karolina Komstedt on vocals).  Michigan-based Suau is known as being part of the indie pop band Shoestrings.
Together, Angergård and Suau make beautiful music, from the high-flying, shimmering dancefloor number Stars to the driving scintillation of Tryst and the latest single, the sleekly slinky Concrete.  The trio of songs is meant to be played at maximum volume at the club (or anywhere, really!), but they aren't vapid, beats-heavy tracks.
They all radiate a gleaming, noir sonic power and captivate with incisive lyrics and Sauau's sweetly soaring vocals. Stars and Tryst ride rapidly by with an edgy Motorik tempo, while Concrete moves at a slower pace.  Angergård unfurls his shadowy vocals throughout the quasi-duet Concrete, while Suau ruefully regrets a relationship where "…we're in a fight / Nothing is wrong / Nothing is right…" and, like set cement, "…here we are still…"
Listeners will remain steadfast to Djustin after hearing these three tracks and will await the duo's debut EP Tryst, out May 13th on Labrador Records, with eager anticipation.
If you like any of the tracks you hear, make sure to like Djustin on Facebook by clicking here & a follow on Twitter by clicking here.