New Found Glory – Party On Apocalypse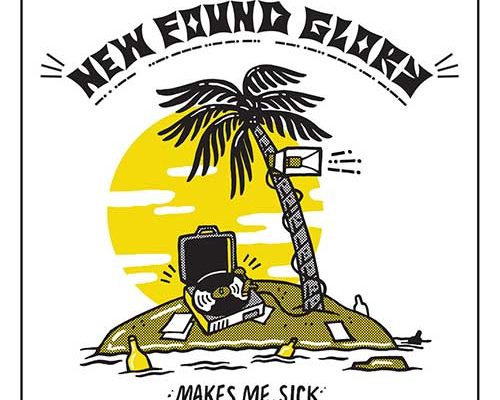 While catching up on business correspondence, I was quite happy to see an email talking about a band I was obsessed with when I was a teenager. The band I'm referring to is New Found Glory who I fell in love with many moons ago when My Friends Over You came out.
I always remembered their songs being super upbeat & catchy so when I saw they were releasing new music, I expected that trend to continue. The band did not disappoint that sentiment with their latest single Party On Apocalypse which is off their upcoming album Makes Me Sick which drops April 28 on Hopeless Records.
Party On Apocalypse is very much what I expected with a very captivating, fun & upbeat vibe that had a video to match. The video featured what you would expect the guys of New Found Glory to be doing if an apocalypse was set to happen, party hard & have a great time doing it which I could turn into a soliloquy on symbolism.
If you are an old school fan of New Found Glory, you will find that Party On Apocalypse will not disappoint your tastes for the band & I highly suggest you check out the song & awesome video.
If you enjoyed Party On Apocalypse, check out the official website for New Found Glory by clicking here, give them a like on Facebook by clicking here & lastly give them a follow on Twitter by clicking here.