SPiN – Go Get it Good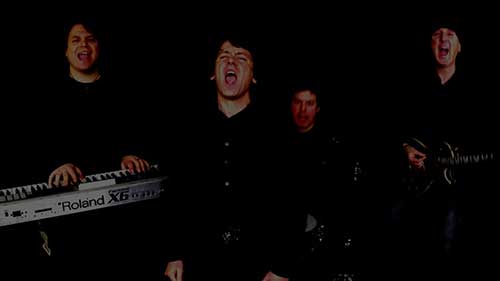 Last October, I was at The Delancey for the MondoNYC Festival to see a band called SPiN that I discovered while browsing who to see. I really enjoyed their sound so when I saw that they released a new music video for Go Get it Good, I was excited to see what they had brought to the table.
The video for Go Get it Good, the latest single off of their current EP Meant To Rise, is described as having an influence of the classic group Queen which I totally saw from the beginning which reminded me of Bohemian Rhapsody with SPiN's own unique twist.
I really enjoyed the simplicity of the video as it helped the viewer focus on the actual song which I must say is pretty damn good & catchy. Go Get it Good definitely features catchy lyrics & guitars that mesh with lead singer Eric Rothenheber's voice perfectly.
I highly suggest checking out the video for Go Get it Good as it is a definite must add to your playlist!
If you enjoyed Go Get it Good (which I obviously know you did!), check out the official website for SPiN by clicking here. Give them a like on Facebook by clicking here & a follow on Twitter by clicking here.