Aurganic – Distant Echoes & Close Encounters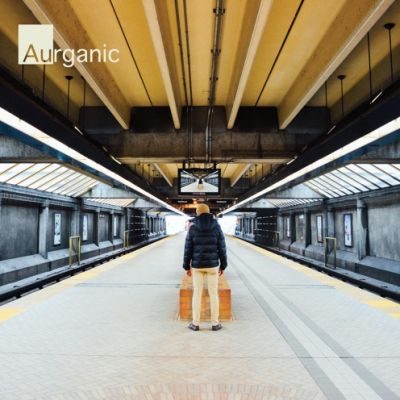 Toronto and New York-based alternative electronic rock act Aurganic has been crafting music since 2010, but the friendship between main members Michael Kossov and Leo Pisaq has been going on for a lot longer.  Their bond has only gotten stronger while recording as Aurganic.  They have three full-length recordings to their name, including latest album Distant Echoes & Close Encounters, which came out at the end of September.
Even though they are separated geographically, Kossov and Pisaq are able to connect and record via the Internet (and sometimes together in the studio).  Their mutual interest in electronica, art rock, and jazz fueled their desire to create their own music.  Debut instrumental album with guest vocals, Life as a Canvas, bowed in 2012.  The duo released second album Deviations in 2013, a musical evolution that added more songwriting and guest vocals, as well as vocals from Aurganic.
Now third album Distant Echoes & Close Encounters has arrived, a record filled with experimental and blended soundscapes that include post-rock and synth-rock influences.  Joey Aguirre also handles drums, while Kossov provides all the vocals this time around.
Aurganic takes the listener on an exploratory journey, starting with the prog-rock touched Signs and continuing with the indie rock buoyancy of Levitate, the expansive space rock of Distant Echoes, the Muse-like alternative rock of Shaman, and the cool funk, electronic, and rock hybrid Close Encounters.  Fans of the progressive rock and alternative rock genres will find much to discover and enjoy on the dynamic, melodic, emotive, and meticulously composed and produced Distant Echoes & Close Encounters.
[soundcloud url="https://soundcloud.com/aurganic/sets/distant-echoes-close" params="" width=" 100%" height="166″ iframe="true"/]
If you enjoyed a sneak preview from Distant Echoes & Close Encounters, check out the official website for Aurganic by clicking here. Give them a like on Facebook by clicking here, a follow on Instagram by clicking here & a follow on Twitter by clicking here.