Callie Hopper – Out of the Shadows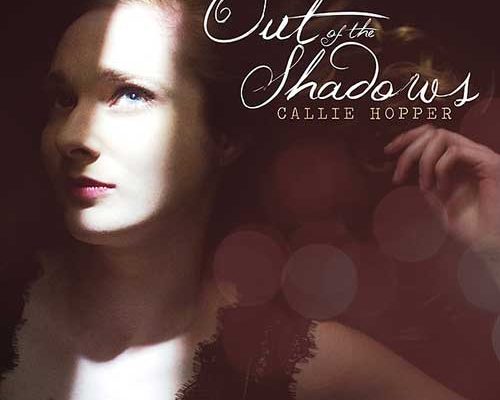 Nashville based Callie Hopper has the good sense to surround herself with top notch collaborators to help realize her creative vision. The second album in an already memorable career, Out of the Shadows, finds Hopper working with band member Chad Alexander on the composition of its thirteen songs and drafting the expert aid of Ryan Speakman to man the board for this latest work.
Despite her presence in Music City U.S.A., Hopper is far from a country purist. Those influences come through, naturally, but Hopper is much closer to an Americana artist in the purest sense of the word. The material is quintessentially American – rife with nods to blues, country, rock, and folk alike. Moreover, it possesses a signature style that has allowed Hopper to ply her trade in nationally respected venues like The Bluebird Café, Puckett's, and The Listening Room, among others.
The title song opens the album with a nod to muscular AOR pop rock. The aggressive percussion kicking things off, however, is never overstated. It serves notice though that this isn't pop country music business as usual and Hopper is quite at home with confounding listener's expectations.
Most of the songs on Out of the Shadows are built around the acoustic guitar and it isn't difficult, including this particular cut, to imagine these songs initially emerging from intimate work between Hopper and Alexander. The seed of inspiration for each offering is still easily discernible in the mix.
Stay is a yearning acoustic ballad before it builds to a far lusher, yet airy and expansive, climax. Hopper's songwriting shows a strong penchant here for marrying Americana textures with much more pronounced pop overtones. It has a surprising inventiveness that, perhaps, some listeners will feel unaccustomed to hearing on a release like this.
The same touch remains on Fire and Ice, but adding Alexander's clear and pleasing voice to the mix as a contrast to Hopper's own gives it an unusual quality missing from the other songs. Like any great duet, Fire and Ice doesn't succeed so much because of originality, but rather because the two performs establish the suggestion of a dialogue in song.
Beautiful is a straight folk ballad with little adornment. It gives Hopper's voice a chance to shine away from the sonics present in earlier songs and she's more than capable of holding everything together with minimal accompaniment.
The lightly barbed edge of I Never Told You is never overplayed and, as a result, the song avoids melodramatics more common to lesser talents. It is enough for Hopper to imbue the lyric with a faint flavor of the bittersweet and it adds a lot to the song without exerting much effort.
Darlin' has fine, amiable grace. The light jazz and blues influence in the song helps set it apart from the surrounding tracks in a positive way and the sheer flexibility of Hopper's vocal performance gets another workout here.
The album's penultimate cut, Drowning, has the same downcast vulnerability filling many of the other songs, but Hopper and her cohorts never fail to crouch even the gloomiest narratives in beautifully wrought musical landscapes. Out of the Shadows is a meaningful and sonically pristine work that demonstrates a pronounced degree of artistry.
If you like what you hear from Callie, give her a like on Facebook by clicking here & a follow on Twitter by clicking here.