Cathy Hutch – Free Wheelin'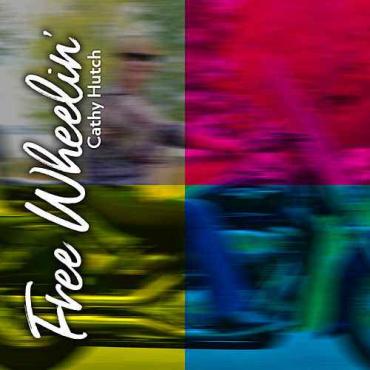 By the third track to Cathy Hutch's album Free Wheelin' the lyrics to Know It All come to the surface: I've got a story to tell…you don't know me…you don't know me at all. Dang After listening to the first tracks, I thought I was listening to a kindergarten teacher singing about friendship and chasing dreams. Hutch cranks it up and downright rocks!
Proving once again to never judge a book by its cover, Canada's Cathy Hutch comes through with a bluesy-country –pop-crossing genre in Free Wheelin'. This is Hutch's second album. According to her biography, Hutch calls the songs on Free Wheelin' "both a testament to joy and the resilience of the human spirit." This is spot on accurate. I found Hutch to be so talented and her lyrics, while some might find a bit corny and too nice, to say what some find so hard to put into words.
Hutch has been compared to having imagined 'Melissa Etheridge, Pat Benatar and Tanya Tucker as one entity.' I certainly didn't feel that vibe until Know It All. I'm glad I kept listening. It's not that the first two tracks, Carry You Along and Good Friends Like You are bad songs. Certainly not. They are wholesome and more Anne Murray and Kathy Mattea. I liked her point of view – these are very positive songs that most Christian music fans would like. The piano work is also beautiful.
One of the songs that I also enjoyed, In My Life has a more country vibe feel. Hutch's voice hugs the guitar; the riffs weave in-and-out of her confident voice nicely. It's like every track her voice showers the listeners with a new layer, a new grittier soul.
Sweet Dave is a sleepy, bluesy shoulder-moving track. This one grew on me and I felt like I could just close my eyes and see legions of dancers hitting the dance floor. What a fun song!
The Best of Me has sexy sax arrangement. Hutch clings to this musical bend like a hot, sultry night. She moves the song along like butter. While the percussion fills the empty spaces, Hutch takes the listener to corridors closed behind speak-easy passwords and hidden desires. She does it with class and dances around the sax and music bed like Cyd Charisse. So good. So good.
The title track definitely has Melissa Etheridge feel. Hutch sings about riding a motorcycle and the guitar is suited for her voice. It's a great song for getting outside and feeling the breeze. At the same time, it's a great song to share with friends and sip a few cold ones. In a weird way, this song reminded me of Don Henley's All She Wants to Do is Dance.
Overall, Cathy Hutch won me over on the majority of the tracks on Free Wheelin'. Her voice has incredible range and you can tell she has a passion for her work. Just like she sings, something tells me that you can't keep her down.
For more information on Cathy Hutch, visit her official website by clicking here. Give her a like on Facebook by clicking here & a follow on Twitter by clicking here.