Chris Murphy – Red Mountain Blues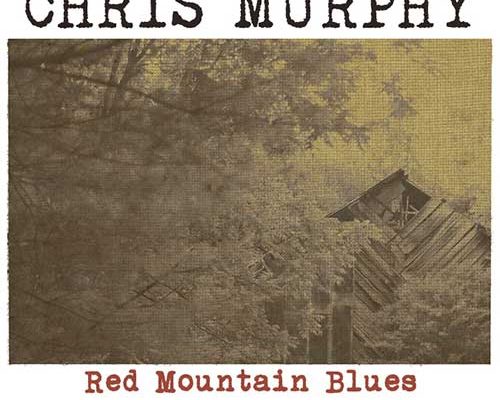 Inspired by the work of legendary sidemen like David Lindsey, violinist Chris Murphy has piled up a substantial legacy as something his influences didn't dare dream of during their prime.
He's a songwriter and bandleader, an artist who has built a substantial, yet understated, legacy as one of the foremost purveyors of Americana and folk working today. His talents are, gratefully, more than merely virtuosic.
Instead, Murphy makes a claim once again as one of the indie scene's most impressive, fully-rounded talents and an excellent vocalist who conveys his material with loose-limbed confidence. These aren't shameless parodies of far superior, older material.
Murphy opts for picking up strains from the past and weaving new narratives of gold stitched together from the fabric of modern American life. Other songs on Red Mountain Blues are closer to loving tributes, but even these moments play themselves out with pleasing authenticity.
One can certainly make an argument that Murphy is, first and foremost, an instrumentalist. There's evidence of that to be found in his decision to open the album with its title song, a perky and evocative ensemble performance without vocals.
Murphy and his stringed instrument collaborators are such superb technicians of the form they effortlessly conjure a panoply of musical voices that make anyone forget the lack of a singer.
Dirt Time has a darkly sardonic edge missing from many of Red Mountain Blues' later songs and carries some real grit and gravitas thanks to a sympathetic vocal from Murphy.
He indulges listeners with the cinematic, almost wistful swing of High Country and its swirling violin lines keep its heartbeat fleet and precise. Guitars and banjo open Black Roller before Murphy's violin sweeps in and carries the composition higher. The harmonies are crucial to the song's success, but their key element isn't omnipresent but, instead, how tastefully they are employed.
The light shuffle of Kitchen Girl sets up a perfect vehicle for one of the album's strongest narratives. Murphy's songwriting gains much from its wealth of specific detail, but his voice dramatizes the lyric with extraordinary life palpable to anyone listening.
Dry County zips along like a hot rod outracing a county sheriff on a Friday night. Murphy does an excellent job of wringing ample humor from this, but as elsewhere, even the lighter numbers aren't throwaways thanks to the instrumental excellence on display.
Dig For One More Day is another deliberate throwback song attempting to invoke authenticity through the use of traditional imagery, but it rises above more than mere imitation thanks to its dramatic arrangement and the emotive vocals from Murphy and others.
Meet Me Tonight has the same playful air powering the earlier Dry County and, while the subject matter is much different, the same enthusiastic approach wins the day again. "
Johnson County rises and falls with an exquisitely restrained beauty searching for the nuance and emotion present in every bar. This is one of the most beautifully classic constructions Murphy offers and the album's zenith.
[soundcloud url="https://soundcloud.com/user187167513/kitchen-girl" params="" width=" 100%" height="166″ iframe="true"/]
If you like what you sampled from Red Mountain Blues, give Chris Murphy a like on Facebook by clicking here.