Dave Vargo – Burning Through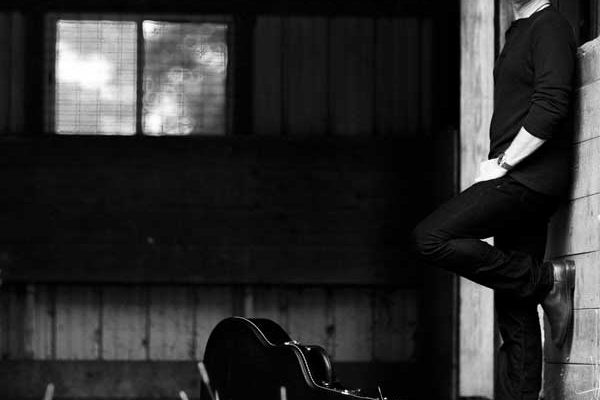 (Burning Through), The title of Dave Vargo's debut solo album can be read as a reference to undiminished desire. Despite a long musical career backing a variety of high profile mainstream artists, Dave Vargo was never content simply collecting a nice paycheck and serving the musical ends of others. He earned much appreciation and financial compensation for those efforts, undoubtedly, but the desire within to pursue his own artistic ends glowed brightly within him and only intensified over the passing years.
There's definitely a feeling listening to this album that Dave Vargo had to write and record it. He had no choice. These songs are, without question, lightly fictionalized tales about his own experiences and those he's collected long the way and the wrenching sincerity he uses to communicate the story and message behind each song clearly points to how important this release is to him. It's truly a labor of love.
Some will accuse of it of lacking variety. There's some merit to the argument if you hear the album in a certain narrow way. Vargo begins each song with acoustic guitar and it's obvious early on that Burning Through, thanks in part to this feature and others like it, has a deliberate design. The acoustic, bass, and percussion are dominant instruments on this album. There's a lot of electric guitar as well, but Vargo uses it in a very artful fashion and his lead work has a wiry, melodic sound that's quite distinctive.
Vargo shows flashes of his brilliance in this area throughout Burning Through, but never attempts dominating any particular song. Come Take Me Home, Good Enough, Choose, Finding My Way to You, and Right Now all feature examples of Vargo's guitar excellence in varying degrees and fashions.
The opener, Come Take Me Home is likely the album's showcase moment for rock theatrics and builds from a muted, considered beginning into a furious rock track before subsiding at its finale.
Good Enough and Finding My Way Back to You both deserve deeper listens. The former has a great traditional rock vibe and never gets too rambunctious for its own good. Moreover, there's some imaginative organ fills adding a lot to the song. The latter track has an epic, profoundly moving vocal from Vargo that lifts an otherwise unremarkable mid-tempo roots rocker.
Some of the album's most sensitive moments, like the aforementioned song, are likewise its most effective moments. Too Young to be Broken is a decidedly mournful, minor key effort. There's a strong characterization anchoring its lyric, Vargo gives it a gentle vocal treatment full of nuance, and the guitar accompaniment is lyrical without ever overstating itself.
The album's final song Pieces of My Heart revisits some of the same rock and roll tendencies that surfaced during the album's first half and the contrasting sections fit together quite well. It's a suitably rousing conclusion for an album that certainly risks formula, but that ultimately succeeds thanks to the singular voice behind these performances and songs.
8 out of 10 stars
[soundcloud url="https://soundcloud.com/djvargo/cometakemehome_sneakpeak" params="" width=" 100%" height="166″ iframe="true"/]
If you enjoyed the sneak peak from Burning Through, give Dave Vargo a like on Facebook by clicking here.