Elephant – Sky Swimming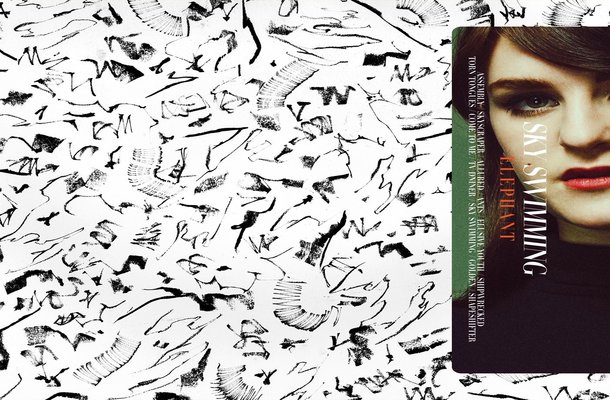 For quite sometime I was feeling uninspired & unsure as to why. I would start listening to a new project and just not find words to put down that made sense as everything just started to sound the same.. All of this changed when I checked out the debut album from Elephant titled Sky Swimming.
Sky Swimming opens up with Assembly which I fell in love with instantly as it sounded new & fresh to my ears. I could have listened to this song on repeat all day & been just fine with it. However I knew that would have to wait until after I was done!
As much as I loved the opener, if I had to choose my personal favorite, it was Allure which was a soft ballad that had some real catchy lyrics. I tend to find myself always singing choruses of songs I love & this one was no different.
Honestly every song on the album stands on its own in terms of greatness for various reasons. This is an album I can truly find absolutely nothing negative to say about it.
I feel like it has been a long time since I felt this passionate about an album. It is one thing for me to really like it & a whole different ballgame to actually feel different inside while listening to it.
After listening to Sky Swimming, I truly understood why I do this as I need to put the word out about the amazing talent that exists out there who deserve recognition for the gifts they have.
Hopefully I will get to catch Elephant live as I truly love this band which has quickly become one of my favorites. Check it out & see why it deserves the high praise I & many others have given it so far!
Tracklist:
Assembly
Skyscraper
Allured
Ants
Elusive Youth
Shipwrecked
Torn Tongues
Come To Me
TV Dinner
Sky Swimming
Golden
Shapeshifter
Pick up the new album on Amazon by clicking here.