Holychild – The Shape Of Brat Pop To Come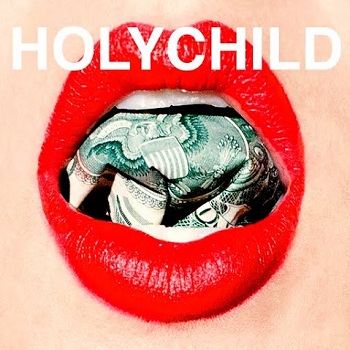 Sometimes when things come full circle, it actually can be on a great note. That is exactly the case when I recently sat down to listen to The Shape Of Brat Pop To Come, the debut LP from the immensely talented duo Holychild who I discovered nearly a year ago to the date when they played the Knitting Factory as a part of the 2014 Northside Festival.
The first word to come to mind when describing The Shape Of Brat Pop To Come is LOVE! as that is what I have for every song on this 12 track musical journey that we get taken on.
Every single song on it is undeniably catchy but unlike the crud that is the majority of mainstream radio, these songs have major substance & messages to them that can truly be relateable to many.
As far as some of my absolute standout tracks go, Nasty Girls is definitely up there. The lyrics really stand out with its message of mocking the beauty standards of today's society.
Running Behind continues to be a track that I can't get out of my head as that has been the case since I first heard it sometime ago. The song is just so infectious, I can't help it.
Best Friends definitely hit home for me as I am sure it would for you as well since the message revolves around loving your friends & not wanting to trade them for anything. Anyone who truly knows me can vouch how close I am to the dearest people in my life.
My feelings for Happy With Me have not changed one bit since I instantly fell in love with when I saw them live last year. I am beyond stoked that the studio version captures the same energy that it gave off during its live performance.
The Shape Of Brat Pop To Come is a definite must listen album as I feel it  has something for everyone to enjoy from really upbeat songs to more sultry sounding ones that grab at you. One thing is for sure, you will be having it on repeat for weeks on end if not longer!
Pick up your copy of The Shape Of Brat Pop To Come by clicking here!