Jacqui L. – PLANET PARALLEL 5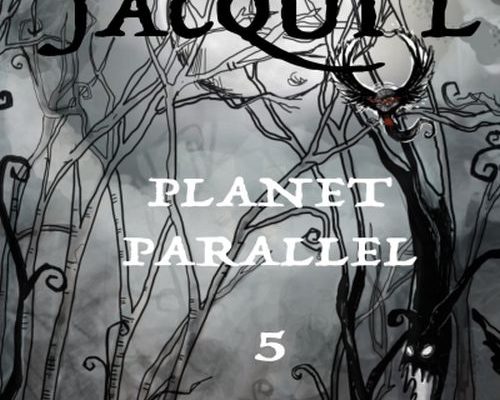 Sydney, Australia-based rock artist Jacqui L. recently shot into orbit her art rock record PLANET PARALLEL 5.  The concept album revolves around the thought-provoking lyrics of Jacqui L.'s character – an alien scorpion from the planet PP5.
While the premise may be a bit odd, the music nestles in an interesting niche of progressive rock that is led by a female vocalist.  Jacqui L's sweet to airy vocals add welcome lightness to the slow-moving density of the prog-rock genre.  Jacqui L. also mixes in Middle Eastern musical influences with ribbons of sinuous, sitar-like guitar lines and her winding vocal flow.
PLANET PARALLEL 5 is the singer-songwriter/musician's debut album, but it feels like her third or fourth; like the listener has dropped into a continuing storyline that is both a universal tale of greed, self-worth, self-destruction, and an uncertain future – and also a more personal journey of what Jacqui L. has encountered in her own life.
In order to get into the music, the fantasy alien scorpion angle is actually not needed, except to showcase the outsider's view of what is actually happening in the real world these days.  The LP was recorded at Blackfoot Sound by Marty Hailey and mastered by William Bowden at King Willie Sound.
If you enjoyed a sneak preview from PLANET PARALLEL 5, pick up a copy on Bandcamp by clicking here. Check out the official website for Jacqui L. by clicking here.