John Brownlow – The Summertime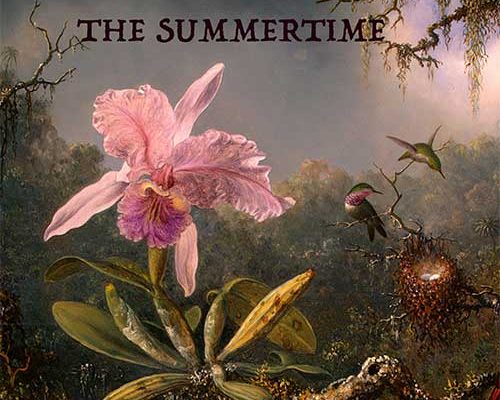 John Brownlow recently released a magnificent CD called The Summertime. It's an incredible eclectic album that gleefully dances up and down the spectrum of a wide range of sounds with amazing Improvised performances and a breathtaking amount of sheer musical dynamics. Brownlow has earned some impressive musical accolades from critics and audiences alike for his work over the years.
In The Summertime, his new double album as a solo artist, John Brownlow presents a joyful,  creative and exciting record. The twenty-nine tracks were composed and performed by the man itself, letting you dance, think and navigate through elaborate musical ideas, with interpretations full of feeling.
Opening with the invigorating track Burn Hollywood Burn through the lingering musical fabric of Radiation, this album hits on all cylinders. The Summertime is an eclectic mixture of all the best 70s powerpop has to offer, but what even more amazing it sounds as if each selection on this recording is a first take whose beginning, middle and end was unknown at the outset. The music herein is perfect for just sitting back and jamming out to, or playing in the car for a long drive.
Many songs are in extended play format as you would expect. While each track does have a unique feel and groove, every song on The Summertime delivers Top Tired Britpop syncopation that will satisfy any aficionado. Of particular on many tracks you will discover fun, full, soothing vocal work from Brownlow.
His playing is beautiful while retaining a masculine fullness that compliments the skillful array of sounds from the rest of members. My top 3 tracks are: Burn Hollywood Burn , Don't Walk Away and Shalala Says I Love You. I could be wrong I suspect musical influences are as follows: Elvis Costello, Squeeze and Paul McCartney.
John Brownlow lends an incredible playing touch and deserves a lot of credit for bringing this amazing CD to your ears. He's one singer-songwriter with a lot of musical personality between the notes that shine like a priceless gem,  to sum it up: I give The Summertime by John Brownlow an enthusiastic ten out of ten stars and highly recommend this album to any fan of powerpop, adult contemporary and even blues. Grab yourself a copy and kick up your heels to some solid rock music!
If you enjoyed a sneak preview from The Summertime, check out the official website for John Brownlow by clicking here. Give him a like on Facebook by clicking here & a follow on Twitter by clicking here.