Jonathan Cavier – Blue Room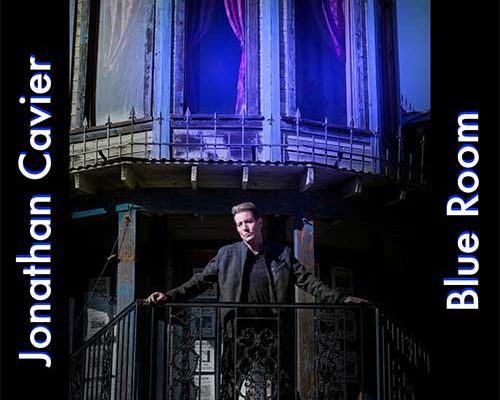 Johnathan Cavier has created a sound of his own, as he merges his new pop and rock influences with his early influences from the 80s. Premier saw Cavier's music reaching the ears of audiences around the world, thanks to its catchy songwriting and unique style. Blue Room, Cavier's 2017 full-length album, promises to be all of that and more as his songwriting style continues to mature into a balanced blend of pop styles from the 80s to today. It reaches more strides and brings the 80s up to today's standards if it's that important, and just the same it leaves it where it belongs if not.
But there are no fillers on this full-blown release that will open some ears in the pop world that have yet to get wind of this man's own brand of pop melodies. But you can't always only look on the bright side, as everyone has detractors. All it takes to clear that is up is being new to him or already an existing fan.
The CD wastes no time getting to the goods with Blue Room giving itself away as the title cut, and it's a slow growing but well painted opener. The soft-structured magic he weaves is just the beginning. One by one each gem shines in its own light and some are brighter than others but all solid rocks.
The fireworks start to build on one of the CD's best with When You Come Around and it comes around to world class talented singing and songwriting. The beats are steady with the melody and the cymbals crash with precision to make this swirling fantasy comes together. It makes you think with a pace that simply never bores.
Speaking of boring, no chances there on one of the more up-tempo moments on the big make you want to dance Hollywood style song of them all. It's an instant hit with me and only a few on it come close it. He lets it all hang out with a slinky tone, matched by lots of funky guitars.
All that you can discover, fortune, fame and love are found in the land of the stars. Including those searing guitars that let the sparks fly. And so goes the battle on Phoenix which also takes high flight as one of stronger tracks. With music like this around, you can always land on your feet again, as life reforms out of its own ashes sometimes. It has a jubilant vibe that keeps it rising as it goes. This is a killer song, as are all of them. There isn't any downside to Cavier as a songwriter or performer who is big on style which is something you have to be good at or forget about pretty early in your career because it comes in to go out and usually does pretty fast on the rebound.
Other picks are Far Away with its dreary but intoxicating beats and exotic tones making it one of the more medicinal nuggets placed about the Blue Room. And Somebody Like You with its heavy throbbing bass and snappy drum fills. This is one of the throwbacks to another time in the 80s where this style of music was the norm, and everyone from Duran Duran to Spandau Ballet were topping the charts like it was all there was to hear. Cavier obviously hopes to bring that back for people who long for it, but maybe the industry is on another curve something like it once brought to the fore.
The most surprising track is when it closes out with a long instrumental called The Edge Of A Singularity whatever it means. It is an intriguing title that takes more delving into Johnathan Cavier to find out all about.
10 out of 10 stars
[soundcloud url="https://soundcloud.com/jonathancaviermusic/when-you-come-around-1″ params="" width=" 100%" height="166″ iframe="true"/]
If you enjoyed a sneak preview from Blue Room, check out Jonathan's official website by clicking here. While you are it, give him a like on Facebook by clicking here & a follow on Twitter by clicking here.