Kathy Muir – Second Life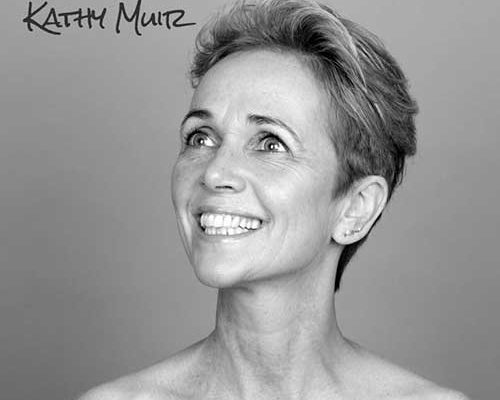 There are journeys and destinations alike on Kathy Muir's third album Second Life. Some songs are certainly looks back in melancholy, but a number of tracks clearly note an improved present and point the way towards the proverbial better tomorrow. There is playfulness a plenty over the album's eleven tracks, but it's playfulness of a distinctly adult variety. Maturity need not be a dirty word. Muir's songwriting will satisfy music fans of this genre because of its maturity – there's an increasing unity in her work that seamlessly transmutes personal experience into melody and fills her voice with empathy and fire that will bends countless ears to listen.
Many of the album's songs are reflections on relationships. This venerable subject provides a lot of grist for Muir's mill and few of the songs are better at framing the subject than Lucky One. Much of this is due to Muir's vocal. She is a presence in the track from first line to last and comes down hard on certain words and phrases with an unshakable confidence that makes the song all the more convincing.
The second song Better Man has much of the same design heard on the album's opener, but Muir whips herself into a greater vocal lather than before and the music has a slightly more chaotic, stormy quality.
Simply That is an exclusively acoustic track and a pensive blues where the intensity only rises near the end. Muir tackles that rousing finish with a lot of grit and gravitas we haven't heard until now.
Stop Messin' Me Around features a tight band performance that, nonetheless, manages to snatch up a rambunctious attitude and never loosens their grip.
The slowly unwinding quality of I Want to Lay Down has an easy, unassuming grace that is hard to dislike. Many of these sort of songs have a lovely pastoral feel, a languid warmth patiently washing over the audience, and few songs on Second Life illustrate that better than this.
The violin plays a big role in pushing Born by the Water forward with a lot of urgency, but the steady strum on acoustic guitar does the same and gives the song a tangible percussive charge, Muir's singing hits the vocal melody with precise phrasing that really makes the lyrics come alive.
The aforementioned pastoral qualities reemerge on the song Like Warriors. This sounds like a by-product of her Scottish heritage and rolls out of the speakers with a steady sense of inevitability. Any experienced listener will know the path this song plans to take and hearing how well Muir gets there is one of the true joys with this track.
Orchestral influences exert a powerful hold over the title song. It's the album's final cut and Muir goes big with a delicately wrought and deeply personal song. She plays her powerful vocals off against an exclusively classical backing and it works without fail. It's scarcely possible to imagine a better ending for this album. Too often bands or artists reach for that big moment on their final song, but often use too much strength when they should relax. There's something proud and intensely confident about Muir's performance on Second Life.
9 out of 10 stars
[soundcloud url="https://soundcloud.com/kathymuir/lucky-one_192″ params="" width=" 100%" height="166″ iframe="true"/]
If you enjoyed the preview of Kathy Muir's latest album Second Life, give her a like on Facebook by clicking here & a follow on Twitter by clicking here.