Lucy Schwartz – Timekeeper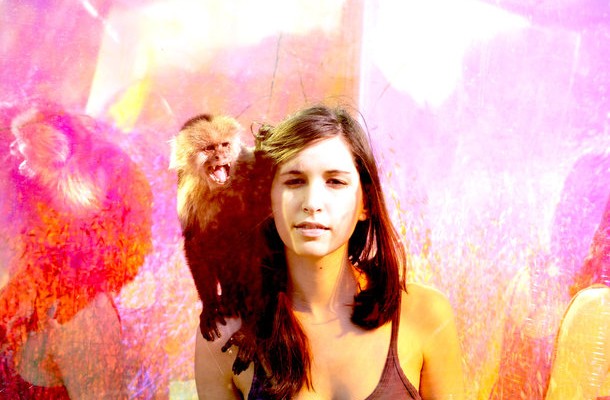 One thing immediately stood out within the first few seconds & that is the immense talent within Lucy Schwartz. This sentiment would continuously be felt throughout her upcoming album Timekeeper which is due out on August 27th.
Lucy brings a great blend of folk, pop, soul & grassroots sound to the table which showcases the great versatility in her arsenal. The album opens with Ghost In My House, a mid tempo song that was simply enchanting. After listening to it, I could not wait to see what else Lucy had up her sleeve.
The next 5 tracks Turn Your Light, My Friend, Feel So Fine, Curse & Marie Antoinette were all really enjoyable & really helped further my opinion that Lucy has the goods to be around for the long haul. As great as those tracks are, the second half of the album is where I really feel she shines the brightest.
Time Will Tell is a great bubbly song with a southern twang that took a nice change of sound around the 2 minute mark. The multifaceted aspects of the track were the perfect sign of things to come.
The next song Running was a polar opposite from the previous track in terms of tempo. The beat of this song really captivated me even though I can't choose which part did it the most, the keyboards or her vocals. This turned out to be one of my favorite tracks on Timekeeper.
In The Arms really struck a personal chord with me as the lyrics come off as so deeply intimate and beautiful. I could honestly listen to this song a thousand times and never get sick of it.
Next up is the first single off the album, Boomerang which has helped gain major publicity for Lucy since it was featured in an episode of the hit tv show Arrested Development. This is one of the more upbeat & catchy tracks on the album as it features an infectious chorus that you can't help but groove out to.
The title track Timekeeper shows off Lucy's soft vocals which were a perfect match for the slow instrumental progression. I could definitely make the case that this the best track on the album.
When all was said & done, I could not help but find this album to be absolutely amazing. This is by far one of the best overall albums I have heard in quite some time. If I were to compile a list of my favorite 2013 releases, I guarantee that Timekeeper would be very high if not at the top of the list. I highly recommend everyone give the whole album a listen as even if it is not your preferred style, I am confident you will end up enjoying & appreciating the immense talent of Lucy Schwartz!
[soundcloud url="http://api.soundcloud.com/tracks/93620844″ params="" width=" 100%" height="166″ iframe="true" /]