Michael Immaculate – Right Of Passage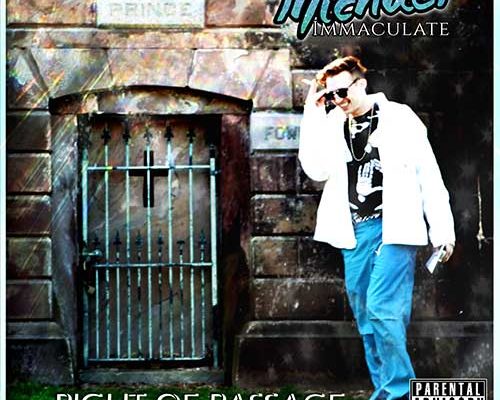 I recently was sent Right Of Passage, the debut album from Michael Immaculate. I have to admit I was somewhat skeptical I would enjoy it when I was told what genre the album was. However I told myself I would give it a listen & give an unbiased opinion.
With that in mind, I must say I was pleasantly surprised at how good Right Of Passage was as it featured a very ecclectic mix of rap & electronic music over 11 tracks that meshed together very well.
Some of my favorite highlights on Right Of Passage included Sick Flow, Chemistry Between Us (featuring Madman) & the current single Bitch Please. With a title like that, how could the song not be awesome!
If you are into experimental rap & electronic music, I would highly suggest checking out Right Of Passage as Michael Immaculate definitely gives you an album worth keeping in rotation for the foreseeable future.
Pick up Right Of Passage on iTunes by clicking here. Also make sure to give Michael Immaculate a like on Facebook by clicking here & a follow on Twitter by clicking here.