Papercuts – Life Among The Savages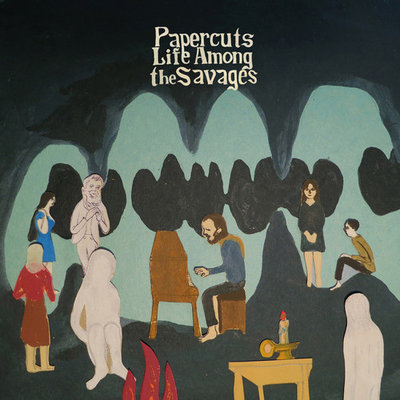 I had a very nice start to the week by checking out Life Among The Savages, the upcoming album from Jason Quever's moniker Papercuts.
Life Among Savages is a melancholy experience filled with simple yet non cliche guitars, piano & haunting melodies that mesh together with standout lyrics that serve as the perfect soundtrack for a lazy Sunday or rainy day.
Some of the standout tracks include the opener Still Knocking At The Door which happens to be my favorite.
New Body kept a real nice mid tempo pace along with great vocals that helped the really happy vibe it gave off. The title track had fantastic violin work that helped it standout which is saying something. I also found myself really enjoying Family Portrait as well.
I would highly suggest picking it up when it comes out May 6th as you won't be disappointed!
Tracklist:
Still Knocking At The Door
New Body
Life Among The Savages
Staring At The Bright Lights
Family Portrait
Easter Morning
Psychic Friends
Afterlife Blues
Tourist