Paul Kloschinsky – Crime of Passion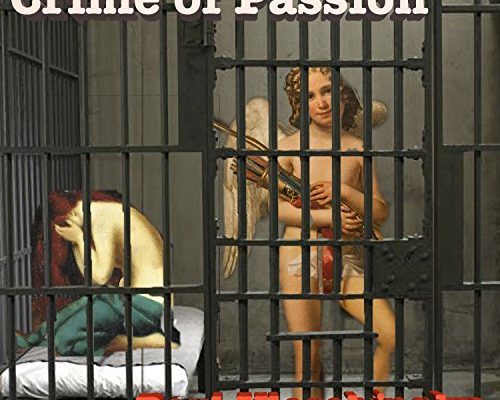 Paul Kloschinsky was born in Saskatchewan in 1963. He attended the University of British Columbia in the 1980's and received a BSc in Computer Science and an MD. After living and working across Canada he has returned to his hometown of Delta, BC, Canada. He has played in a few rock bands in the Vancouver area since high school. He is now a Folk-Rock Singer Songwriter. He won the 2007 MusicAid Award for Best Canadian Songwriter for his original song Wearin' Blue. He released his first album, Woodlands, February 24, 2009 on Prism/Universal in Canada. In addition to being a songwriter, he is also an avid poet and photographer.
Crime of Passion is about letting go of fear and standing up to the evil powers in the world around us. The songs are happy, sad and overall soothing and thoughtful from the first time you hear them. His music is all the same across the board. So, this album is full of no exception to that rule with a bunch of captivating new tracks to go with his others. This isn't everyone's cup of tea, but folk-rock lovers know exactly where this is coming from, especially Canadian artist folk-rock lovers. It reflects the same standards as most of them like Neil Young for the most part, but even more country than that.
On I'm Still Waiting you get a holy-blues kind of opener with many satisfying miles to get out of. It could be the biggest track on the album, but there's a few it would be fighting for if even so. This is a smoky ballad with a brooding ambience and narrative vocal pace and low-register to give it bottom-end. If it gets country and western anywhere it's right here, but there's a few other spots where that happens.
Crime Of Passion has more of a country-pop sensibility than a rock categorization happening. There's a similar sensation to the first track, and that is the most evident aspect so far.
You can tell there is an MD background in the air if you latch onto the lyrics of Sooth Me but it is better than needing a doctor and not having one, that's nothing to be denied. This one gets into all kinds of joint relief with mentions of favorite songs and why people are essentially even drawn to being together. No talking about this guy behind his back if you get what he's singing. This is a good thing for him because music can be very therapeutic, so it sounds natural for him to make it as musically calming as possible and still get his message across without any insipid feedback.
I Believe is like seconding the words of a shaman which he makes no secret of, and it happens to be one of the most uplifting tracks on the album. This has been done before, but he makes his own footprints with it. Some proof of that also lies in the fact that it's placed right in the middle of the eight tracks which surround it with nothing but the right stuff.
And it all ends with a massive exit on Gates Of Heaven by nailing everything to your forehead by the time it's said and done, and it's heard in order to be played again or not. I'd give it a few spins before making that choice. And I'm not the biggest folk person.
Check out Paul's official website by clicking here. While you are it, give him a like on Facebook by clicking here & a follow on Twitter by clicking here.