PAWS – Youth Culture Forever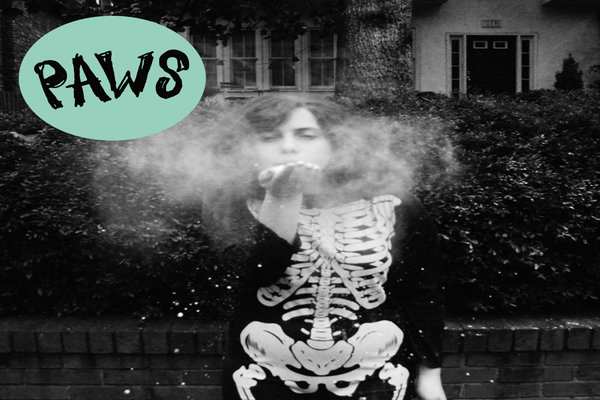 I decided to start my day off by checking out the new PAWS album Youth Culture Forever which is due out on May 6th. The album title is based on the cartoon "Adventure Time" which I found to be quite quirky in a good way.
Youth Culture Forever opens up with Erreur Humaine. The track immediately caught my attention with its melancholy tone that featured many twists both vocally & instrumentally. I found it to be a very solid way to showcase what was to come.
Next up was Tongues which became one of my favorite tracks on the whole album due to its infectious instrumentals along with being so upbeat & irresistibly catchy. Someone New had a cool fast pace punk feel to it that just worked for me.
While the first 5 songs showcased an upbeat pop punk vibe, the tide drastically shifted with Alone which was a somber song with some deep lyrics. I ended up listening to it a few times in a row to try & grasp the painful message that was being shared. In my opinion, it came across as an inner struggle someone was having while questioning why they were alive.
Overall I must say I enjoyed the journey that Youth Culture Forever took me. I would definitely recommend picking up the album when it comes out on May 6th as it is one of the better releases I have listened to recently. Trust me, you will not be disappointed in it.
Tracklist:
Erreur Humaine
Tongues
Someone New
Owls Talon's Clenching My Heart
Give Up
Alone
An Honest Romance
Narcissist
Let's All Let Go
Great Bear
YCF
War Cry