Sam Baker – Land of Doubt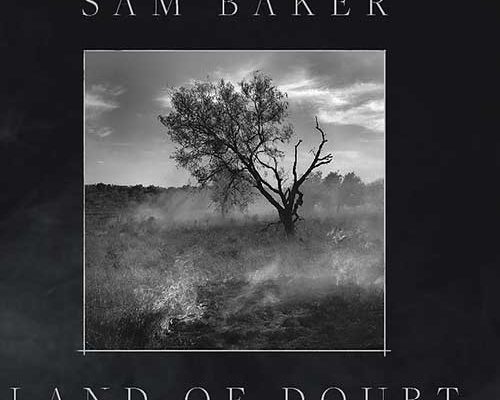 Following a European tour behind his new album, Land of Doubt, Sam Baker is turning his attention to creative projects in 2017: Opening his first-ever exhibition as a visual artist, staging an original play and filming a documentary.
As you may know, Sam has limited hearing after being on a bus that exploded during a 1986 terrorist attack in Peru, but he's from Texas, now living in Austin. It's not a good thing when you're involved in such an accident, but even after losing some hearing, this is an artist who won't let anything stop him.
From the opening notes of this album, you know you're in for something different, and perhaps even special. If you like folk music with a western vibe, this is for you.
Summer Wind gets the ball rolling with an intricate guitar passage that speaks for the whole song. But nothing telling the truth like the lies is where his story is told on this confusing but delicately excellent opener. If you listen to it enough it will grow and you'll be hooked, but if you pass too early you'll typically miss that much.
But Some Kind Of Blue should take you all the way to the brink of Sam Baker's ability to interest with some fascinating lyrics. I called this one early as one of the best pieces on the album. Sure, Bob Dylan is written all over this, but in the best way that can possibly be done. You wind up liking it, even if you try not to. It takes you down into the trenches as the foxtrot drumming says it all about the subject matter. It's obviously a war song if that is any indication. And a very good one it is too, with all the bells and whistles stripped way for a more lasting effect.
When Margaret sings the angels whisper, and when she's in love her face turns red. And that is only a brief description of her on what is a medicinally effective-numbers, as several of them are. You feel for Margret and that is wall that matters. You'll be glad to get to know her.
As where Love Is Patient shows just how patience pays off with a little tried on this one. But where it doesn't follow up well in the vocal department, it delights with some sweeping piano, along with some guitar volume swells that have an exquisite effect and stand out as some of the most appreciative pieces of music on the album. It's that pretty and wonderfully terrific to hear.
Love Is Patient and Leave offer up the same level of goodness, with some painful words to go with them. You feel some of that pain as it is conveyed through his thought provoking lyrics. It makes them both compelling works, with the former really laying it on heavy in the instrumental department.
Pastures Fit For Thoroughbreds speaks for the several instrumental tracks on the album, while Feast Of Saint Valentine gets back to the love storytelling that dominates the track list. And several other tracks lead to ending it with the title cut in Land Of Doubt which fades away nicely like a tale that doesn't promise to end well. But all is well for Sam Baker's music on this album.
If you enjoyed the preview from Land of Doubt, check out Sam's official website by clicking here. Give him a like on Facebook by clicking here & a follow on Twitter by clicking here. Lastly, pick up your copy of Land of Doubt by clicking here.