Sarah Morris – Ordinary Things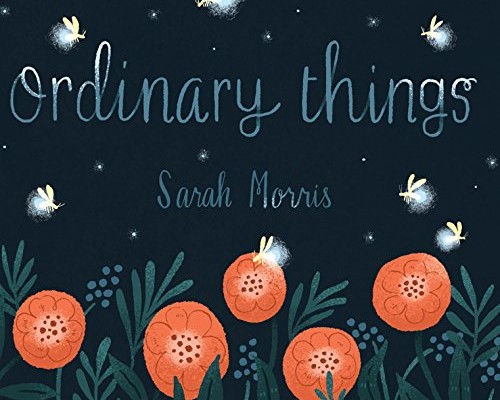 Minnesota native Sarah Morris' journey from obscurity to this stunning debut release is an example of how it can still come together for unheralded talents. Her hard work in the Midwestern concert scene helped her hone and refine her songwriting sensibilities while establishing an impressive following among indie music devotees.
Her album Ordinary Things sparkles thanks to her seamless blend of country, folkie singer/songwriter twists, and sharply defined pop structures. The ten tracks are startlingly complete and framed with clear production highlighting Morris' rich voice and the songwriting's melodic strengths.
One of the songs best embodying the aforementioned qualities is the opener, Brighter. This breezy, relaxed ode to the transformative powers of adulthood isn't entirely a pop confection; careful listening soon reveals the light, tasteful hint of blue darkening the edges of Morris' vocal. This isn't to say that some moody undertow anchors the song; instead, the shading in her voice imbues the song with considerable soul.
Ordinary Things moves from strength to strength with the second song, No Memory, a fleet-footed country shuffle that sounds impressively layered despite the relatively spare instrumentation. One of the album's defining attributes is its consistent talent for weaving understated parts into a greater whole. The aching gravitas of Morris' voice nullifies any over-familiarity with the subject matter.
Cymbal flourishes open Nice Girl and the song slides into a memorable groove sparking with passion and palpable menace. Hammond organ is a surprising addition into the mix, but the gamble pays off handsomely and helps push Nice Girl over the top. The 180 degree tempo shift erupting in the song's second half is another high point and rather unexpected.
Rock peeks its head out a few inches for Lie Here Tonight, but the rootsy influence isn't ever far away. Steel guitar gives the song a lyrical touch that meshes well with another of her vulnerable, intimate lyrical reflections.
The Strong One arguably boasts the album's best chorus but never plays tailored explicitly for commercial airplay. Morris and her collaborators build the song up from practically a solo acoustic piece into one of the album's best tracks.
She uncovers another fine forum for her voice on Used To Be Mine and the breathtaking range she exhibits deepens an otherwise non-descript song.
Hammond organ returns to the sonic mix for the album's penultimate song, Careful, Careful and, while the drumming snaps with a decidedly rock edge, the chorus and overall structure steers this closer to pure power pop.
Hope, Sweet Hope concludes the album on a strong musical note with its hard-charging alt-country textures and another assertive, wide-ranging Morris vocal. It's easy to be enamored with the consistent beauty of her voice, but songs like this showcase her equal talents for phrasing the material in effective ways.
Ordinary Things helps close out 2015 with an intelligent, well-rounded collection of songs demonstrating Sarah Morris' exquisite sensitivity as a writer and performer. Each track seems explicitly crafted for the space it occupies and nothing here smacks of filler. Instead, this is an album that plays as an intensely personal, but ultimately resonate, statement.
You can pick up your copy of Ordinary Things on Amazon by clicking here.
Make sure to check out Sarah's official website by clicking here & you can like her on Facebook by clicking here.