Sir Ivan – Imagine (The Remixes)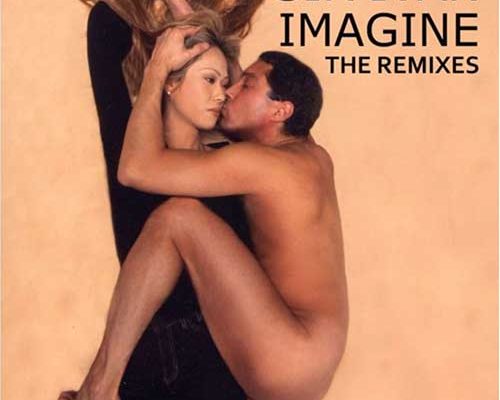 After a fifteen year career in the music industry, EDM artist and philanthropist Sir Ivan returns to his debut effort with Imagine (The Remixes). Ivan's initial release of the song in 2001 touched a nerve in the aftermath of the 9/11 attacks and recent events, like terrorist attacks in France and Belgium, spurred Ivan to look back to his electronic dance music cover of the former Beatle's classic song.
Ivan is a recording artist of great skill, without question, but his ability to influence people's values through his music has every bit the same importance for him as entertaining them. He intuitively understands that, often times, important messages wrapped in an appealing package can impact us deeper than any purely dogmatic spew. This is art, without a doubt, but Ivan wants us to listen as well as dance.
The various solo DJ/producer figures and teams who contributed remixes to this release are an eclectic bunch and uniformly respected. The team of Jon Dixon and Andy Weston, otherwise known as 7th Heaven Mix and Production, open the release with three different remixes in a format the release follows thereafter.
The fleet-footed bass dances over the top of an equally lively tempo while 7th Heaven colors the track with a variety of runs and slashes of synthesizer. One of the frequent knocks against the form from novices or the uninformed is that the very nature of electronic dance music virtually ensures the musical setting will be dry, sterile, and ultimately without feeling.
The full, radio, and vocal club mixes from Dixon and Weston kick back against those ideas firmly and with great skill. The vocal club remixes tend to favor a much airier approach than their full and radio-aimed counterparts and this is no exception on the Marc Stout remixes. The Chicago based producer/DJ has credits extending across the upper reaches of pop music and brings a widely varied approach to re-imagining Sir Ivan's cover.
Project Bassline contributes three remixes to the album as well. Their work has a more mischievous slant than some of their surrounding contemporaries, reflected most strongly in their full mix, and their expected emphasis on a fat bottom end results in a memorable sonic experience.
Razor n Guidio's remixes combines some of Marc Stout's late night urban vibe, completely with brief spoken word passages, while embodying much of the playfulness heard in Project Bassline's contributions.
Razor n Gudio's In Heaven remixes embody some of the artier touches possible in the EDM genre, but the emphasis remains entertainment and physicality first and foremost throughout their selections. Influences from continental Europe make their presence felt in German music producer and DJ Roger Shah's offerings and rank among the album's highlights.
Sir Ivan's cover has surprising durability. Once the novelty of a electronic dance music performer attempting to cover one of John Lennon's gentler outings wears off, listeners are left with an dazzling array of interpretations. Ivan Wilzig scores again with this timely and inventive release.
9 out of 10 stars
[soundcloud url="https://soundcloud.com/sirivanofficial/imagine-marc-stout-remix?in=sirivanofficial/sets/imagine-the-remixes-1″ params="" width=" 100%" height="166″ iframe="true"/]
If you enjoyed the sample of Sir Ivan's Imagine (The Remixes), give him a like on Facebook by clicking here & a follow on Twitter by clicking here.