Skyward – Skyward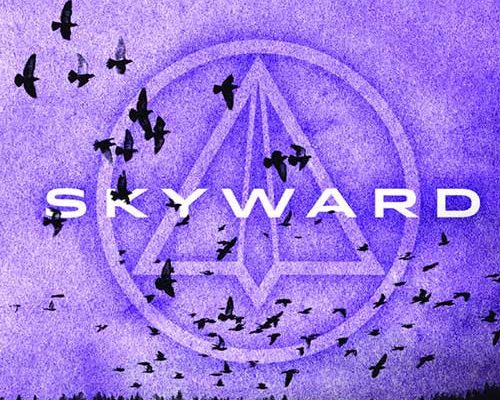 Harrisonburg, Virginia is located near the James Madison University campus and is the birth place for alternative rock/electronic pop auteurs Skyward. The band is now based out of the Charlottesville, Virginia area and has logged close to four hundred shows over the last four years at an assortment of venues all along the East Coast.
This success as a live act has been accompanied by their material being placed on such popular television programming as Keeping Up with the Kardashians. The release this year of their debut self titled album Skyward marks the next logical step forward in their development and, even after a single listen, it's apparent they time it well. These genre fusions are the order of the day for many younger bands and there's little question that Skyward's mesh of loud guitars and drums with an electronica based pop song comes off exceptionally well.
Skyward opens with a couple of interlinked songs. Daily and its devastating companion Casualty begin this work with a synthesizer augmented splash of dizzying alternative rock. Melody is crucial, however, to much of what Skyward attempts and these songs, despite their often dense textures, never sound like arbitrarily assembled soundscapes.
The album's third song, The Floor, introduces listeners to their typical harder rocking approach. Seldom are Skyward tempted to indulge in wall-to-wall guitar heroics, so their harder edged tracks are invariably tempered with light and shade. This is no exception. The continued tension-filled tug for control between Huang and second vocalist keyboardist Anna Breeding often results in near duets, but even when one singer commands the majority of the stage, the second voice contributes much to the material and The Floor is a perfect example of this.
Animal is a sharply written, gleaming shot of electronica further fleshed out by a perfectly deployed smattering of guitar. It's a tense, tightly wound song suggestive of an animal poising to strike and delivers some memorable high points and climaxes along the way.
Burn, however, makes no pretense about being an outright guitar workout. It never overstates itself however, instead preferring to powerfully simmer, forever teetering on an explosive edge it never quite tips over.
The follow-up to this Now goes careening over that edge. It is the album's closest moment to an all-out aural assault on the listener and comes rampaging from the speakers embodying the seize the day urgency of its title.
Crows and Wolves, much like the earlier Burn, has a decidedly ominous edge, but it's much closer musically to the guitar-driven electronica art rock found on much of the band's debut. It's one of the album's lyrical high points, however, and Huang delivers a memorable performance.
Drag Me Through turns desperation into an anthem about survival. It's a perfect conclusion for the album and, while Skyward may not yet be packing larger stadiums across multiple continents, it illuminates for a final time the band's clear ambition. This is a towering lunge towards the heavens and the band's powers of communication help push their musical and performing talents into even bigger possibilities. The sky is indeed the limit with Skyward and their debut effort.
9 out of 10 stars.
[soundcloud url="https://soundcloud.com/skyward-band/animal-1″ params="" width=" 100%" height="166″ iframe="true"/]
If you enjoyed Skyward, give them a like on Facebook by clicking here & a follow on Twitter by clicking here.