The Happy Problem – Birth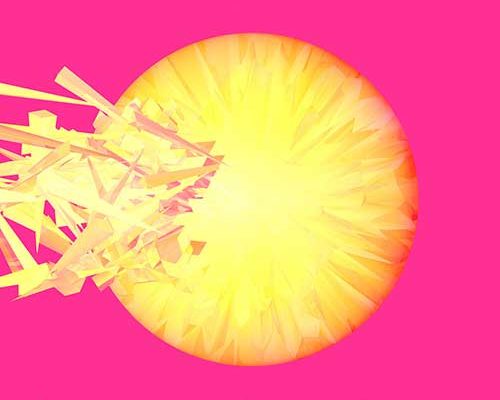 One of my most personally anticipated releases of 2016 was the new album from my good friends The Happy Problem & I can scream loudly & proudly that Birth did not disappoint!
I had the pleasure of hearing a number of songs from Birth via the many live shows I attended so I was excited to hear how the studio versions would turn out.
Birth which came out a couple of months ago starts off with Quit The War which ended up being one of my favorite tracks on the album. The rhythm & lyrics of the song really stood out to me as they blended perfectly with Sam's voice.
All I Want was one of the rare tracks on Birth that I was not familiar with as I never heard it at any of the The Happy Problem or Sam Shaber shows I had the pleasure of seeing when she was based in NYC.  I really enjoyed the soft & gradual buildup which really helped it stand out. The song will definitely sound more familiar to many after being featured in the Freeform network's hit teen drama Switched At Birth.
Birth picks up the pace with Freak In Love as it features a very infectious upbeat melody that gives it this bubbly feeling without coming across cheesy. This is not the easiest thing to pull off, ask the many who have failed to do in the past.
Fathers Day was another soft number which contained lyrics that I absolutely loved as I can feel the personal & deepness that Sam was conveying.  This was followed by the adorable interlude David which leads to one of my personal favorite songs on Birth.
Way To Joy is arguably the best song lyrically on Birth as I find it very inspirational in so many ways. I bet you will feel something within you after the first listen as well.
I won't lie in saying how sad Hey Celebrity makes me feel as the story behind it has always been so moving & no matter how many times I hear it, I can't help but have my heart strings pulled.
Winner of the best breakup anthem on Birth goes to Stupid Crying Song which should be a must listen for anyone who might be going through one. So if you know anyone who is (and who doesn't these days!), send them this song as it is the right thing to do.
Birth comes to an end with Lola, which I will call the bad ass song of the album as it is an in your face song that is just great to rock out to.
Overall I absolutely loved Birth & literally can't find one issue with the album as it has a bit of everything to satisfy a multitude of musical moods & tastes. This comes as no surprise as Sam Shaber has always been one of the most well rounded musicians I have ever known & this album is further proof of that.
So if you have not heard Birth yet, what are you waiting for! Go pick up a copy on Bandcamp by clicking here.
[soundcloud url="https://soundcloud.com/thehappyproblem/way-to-joy" params="" width=" 100%" height="166″ iframe="true"/]
If you like what you hear, make sure to like The Happy Problem on Facebook by clicking here & following them on Twitter by clicking here.