The Pains Of Being Pure At Heart – Days Of Abandon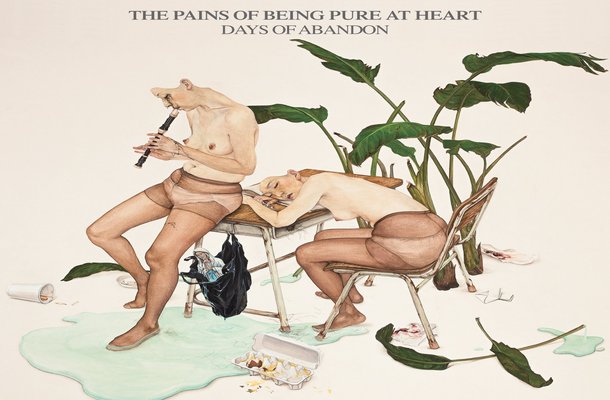 I just had the pleasure of finally sitting down to listen to Days Of Abandon, the upcoming album from The Pains Of Being Pure At Heart. This band has a special place for me as it was one of the first I discovered when I started my journey into indie music.
Days Of Abandon starts off with Art Smock, a slower paced song with beautifully soft vocals that go perfectly with the delicate guitars featured.  Simple and Sure changed the dynamics from the opener as it was an upbeat and very clean cut pop rock track filled with great guitars & vocals.
One of my favorite tracks on the album is Kelly which features an infectious bubbly pop sound with great vocals & a catchy chorus. I was hooked from the start and could not help but deem it as a favorite.
Beautiful You was another strong song which caught my attention. I especially enjoyed how it started as it really struck a chord with me.
This was a very strong effort from one of my favorite & most talented bands. If you by some chance are not familiar with them, Days Of Abandon is a great album to experience what The Pains Of Being Pure At Heart are all about as it will not disappoint.
Tracklist:
Art Smock
Simple and Sure
Kelly
Beautiful You
Coral and Gold
Eurydice
Masokissed
Until The Sun Explodes
Life After Life
The Asp at My Chest
Pre order Days Of Abandon by clicking here.