The Sighs – Wait On Another Day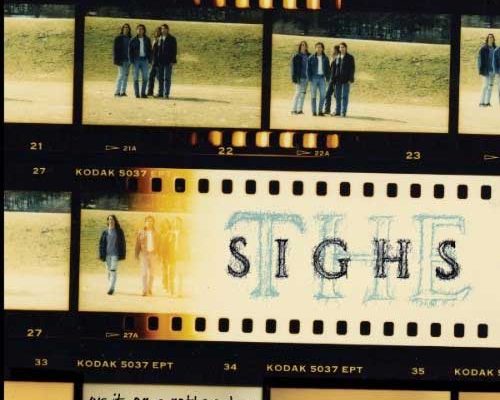 Western Massachusetts based The Sighs just released their latest CD entitled Wait On Another Day. The Sighs are definitely a great throwback to the heydays of Rock N' Roll. Wait On Another Day captures the energy and foundations of these particular eras, and by "these" I mean the early 60s and 90s. This shouldn't come as a surprise, because according to our sources, most of them have been kept in an old box for quite some time. Songs such as Lift Me Up & Summertime Roses have hooky vocals, catchy, melodic beats and crunchy guitar that will make you dance, sing, and beg for more.
I get the impression it was ultimately songwriting that captured these guys hearts and imagination. The Sighs (feat Tom Borawski (drums) / Matt Cullen (lead guitar, vocals) / Robert LaRoche (lead vocals, guitar) / Tommy Pluta (bass, vocals)) does not only have great vocals, songwriting skills, but they are what I would call musical method actors. They embody their influences as any other band out there, and somehow while it sounds very familiar, it also sounds somewhat original.
Track 1, It's Real is indeed a festive listen. That's apparent from the opening few tracks this is a surprisingly easy CD to just groove to and get delighted. The sharp edge collection of songs is very compatible with the persona and personality of these 4 guys which will indulge many. Personally, the "nostalgia" quality struck me as I was listening to it.
Getting back to the clean comment – some listeners might think that their rock approach is a little too "clean." I wish there were a few more hard rock pieces on the CD, and rather spread through the record instead of just locate them pretty much at the very beginning and then over at the end.
My top picks are Love From Lisa, Into The New Light and Think About Soul. One all tracks you will hear guitar, drums, bass, and phenomenal vocals as well as decent but highly appreciated amount of soloing.
As Wait On Another Day breathed wildly out of my speakers, it captivated me and inspired me to write down my thoughts and feelings. Feeling I had about life from day to day, from moment to moment. Perhaps this is the same approach The Sighs had when writing this CD. Yes I played it in the background while I was working out as well. This is the perfect music for these types of background activities. Wait On Another Day delivers several superb performances from all four members and the best songs are the ones that delve into extended play territory.
Insofar as Marketability and Radio – airplay I recommend Too Bad push Lift Me Up and maybe Thinking About Soul. The CD also allowed me to indulge into memories of my childhood when I used to listen to The Church and The Clash. The Sighs provided the escape I was looking for, while all 11 tracks washed over me.
While I'm definitely pleased with the smooth, easy-to-digest sounds of this release, it's easy to see that not everyone will be won over by it. Wait On Another Day by The Sighs are an impressive talented band within their own right. It's witty, it's gritty, it's infectious, it's like a powerful ecstasy – it makes you sigh.
If you enjoyed a sneak preview from The Sighs' Wait On Another Day, check out their official website by clicking here & give them a like on Facebook by clicking here.