Alexz Johnson – Let 'Em Eat Cake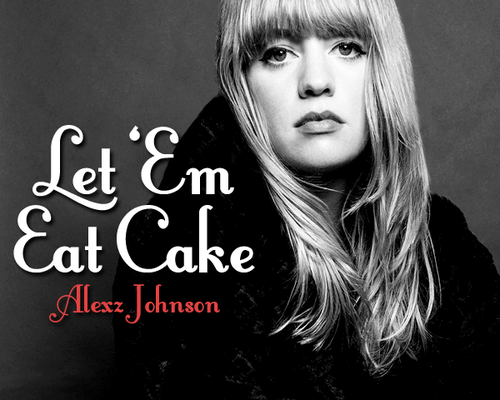 Over the last couple of days, I have had the pleasure to listen to Let 'Em Eat Cake, the latest album by soulful songstress Alexz Johnson which came out on Tuesday
The album opens with the soft yet powerful Heart Like That, which not only features an infections chorus but showcases Alexz vocal range very nicely. After one listen, I knew this would be one of my favorites.
Next up we had the title track Let 'Em Eat Cake whose beginning I absolutely loved. I felt the track showed a lot of versatility musically as it had a nice mix of a blues & country feel to it.
Cologne is a more upbeat number that resonates the signature sound long term fans of Alexz have come to love. I can't forget to mention how much I loved the lyrics on this track.
The raw emotion within tracks Heart Turns Black, Ruthless Love & Tears Of A Dragon really struck a chord with me & I am sure would do the same for many others as well.
I Will Fall In Love was a great positive way to end the album as the message is one that many could relate to.
What I loved most about Let 'Em Eat Cake is how each track stood out on its own merit especially in terms of message. The 9 tracks definitely helped showcase the amazing vocal abilities that long term Alexz Johnson fans fell in love with & will for sure bring in many new ones as the album makes the rounds.
This already has become one of my favorite albums to listen to & for sure will be up there in terms of album of the year for me. I feel it will be the same for many others!
Make sure to catch Alexz Johnson on tour especially during the 2014 CMJ Music Marathon where she will be performing on October 22 (Living Room) & October 23 (Webster Hall).
[soundcloud url="https://soundcloud.com/itsalexzjohnson/let-em-eat-cake" params="" width=" 100%" height="166" iframe="true"/]
Tracklist:
Heart Like That
Let 'Em Eat Cake
Cologne
Gonna Get It
That Pain
Heart Turns Black
Tears Of A Dragon
Ruthless Love
I Will Fall In Love