Anika – Self Titled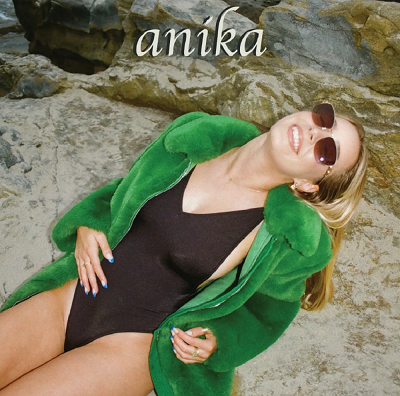 Laguna Beach, California's Anika has a couple of great songs under her belt such as her popular debut "Are You Down?" and its follow-up "Make Me Wanna". Her self-titled debut EP with producer Mark Vogel features six tracks highlighting her Generation Z songwriting influences alongside older and more eclectic fare. It is an auspicious beginning for the vocalist/songwriter/performer and listening to her build on it in the coming years will be impressive. Anika is an unabashed pop star in the making, but there's ample substance here as well and the EP release proves it. It's fun, as well.
INSTAGRAM: https://www.instagram.com/anika__nielsen/?hl=en
She never forgets, first and foremost, that she is an entertainer. The six songs on this EP never restrict themselves to a single approach and her ability to keep listeners off-balance through her sheer variety is enjoyable. "Are You Down?" is pure modern SOUL with a dazzling vocal arrangement and Anika's voice at the center of it all. The light percussion underpinning the piano and navigating listeners through the song's transitions gives it such a great foundation.
There are some slight missteps in the song's second half. It's a scant criticism, however. Vogel's production is a fantastic realization of Anika and the song's promise, particularly around the choruses and the conclusion. The track "Back to You" continues in the same piano-based vein as the opener. It mixes it, however, with a slinky hip-hop styled beat that's never overbearing. The way these seemingly disparate elements link makes for one of the EP's undisputable highlights.
"Dance All Night" has a much narrower mandate than the first two tracks. It's an exciting pop dance track, nonetheless, and should generate considerable buzz for Anika placed in the right context. She embraces a traditional synth and pre-programmed backing for this cut, but the real star is her voice. "Dancing in the Rain" is a moving orchestral ballad that starts in a low-key way and gradually moves towards a rousing finale. It is in the mold of the EP's first two tracks but bolder and more ambitious; it will be a centerpiece moment for some listeners.
"Will It Ever End?" blends Anika's pop sensibilities with substantive songwriting. Those pop sensibilities, however, are far more flexible in her hands than they are in most and some of the song's musical dynamics, particularly during its second half, are especially potent. It elevates the track far beyond garden variety pop and gives it the imprimatur of something truly individual. Pulling that off at any age is notable, but it's a head spinner this early in Anika's career.
It is invigorating to hear a pop performer capable of providing listeners with some significant differences from her cookie-cutter peers. Anika's approach to songwriting and performer is far from one size fits all and you can tell this is an artist who has a willingness to explore that we will likely hear more of in future efforts. She is an entertainer, without question, but there is far more going on here than simply that. Anika's debut EP establishes her as one of the pop world's brightest new talents.