Fracktura – Oculus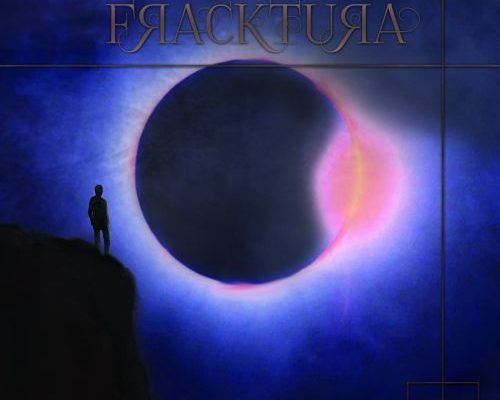 Cincinnati, Ohio-located progressive rock band Fracktura released a sonic concept EP earlier this year titled Oculus.  The act melds atmospheric prog-rock with avant-garde jazz acrobatics and classic, enigmatic vocal harmonics for a dark and mysterious sound.
Karis Tucker (vocals), André Machado (8-string guitar, bass), and Henry Conde (synths, piano) formed Fracktura in 2016, releasing the single Reality.  That song and Oculus are the results of a joint venture between Fracktura and Diogo Oliveria, who takes on the role of lyricist for the band.  Oliveria is a known Brazilian filmmaker and creator of the YouTube channel Canal Quimera, a project that shows short films that dovetail with Fracktura's music.
Fracktura also enlisted the aid of Julio "Slayer" Oliveria on drums, Ander Peterson on saxophone for Gold Spectrum, and Soojin Kim on piano on You and Identidade.
Oculus is meant to be listened to in one sitting to absorb its power and meaning.  The main theme is about reconciling the individual's outer persona with his/her inner self runs through the 4 songs on the EP.  Opener You is steeped in layers of minor key vocals backed by subdued piano notes.  Tucker intones bleakly, "I hasten my pace / but it's still out of reach."
Gold Spectrum, an indictment of the hollow reward of wealth, wanders along with restless guitar notes slightly at odds with each other, an ominous bass line, a kinetic drum beat, and warm cymbals shimmer.  Saxophone notes float through the latter half of the track, buoying Tucker's lamenting tone.  The sax eventually lets loose in a wild trek through the dissonant sonic jungle.
The journey continues on The Fear Peddler, as Tucker bemoans that we, "live within our fences" with "our doors closed to what's new" while supported by the contrast of super-dynamic drumming and occasional lighter piano notes.  Eerie synths hover over Identidade as the piano notes become more striking and Tucker, sounding like a warning siren, emotes in Portuguese.
If you enjoyed a preview from Oculus, check out the official webssite for Fracktura by clicking here. Give them a like on Facebook by clicking here & pick up a copy of Oculus on Bandcamp by clicking here.