Jonnie & Joy – Running Home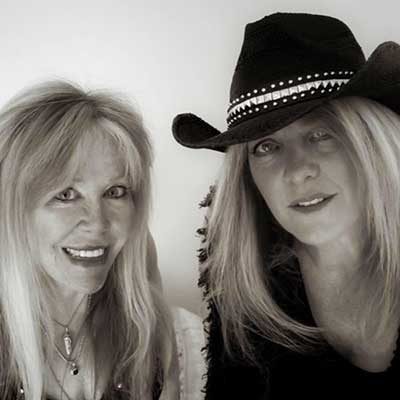 As a guy whose cup of tea is Alternative Rock in the Rock scene, I completely appreciate and applaud Running Home by Jonnie & Joy. It's colorful, definitely something new, and it can't shake off its 80's vibe, which is surprisingly very pleasing to me. Let's take a look at what Jonnie & Joy has to offer in this album, shall we?
Jonnie & Joy is the name of Jonnie Rockwell and Joy Tolbert's duo. The band itself may be relatively new, but its history goes way, way back to the late 80's. The story of this band actually got me into them as it's very refreshing for me to know what happened all these years to their original band, and how Jonnie & Joy came to be since then.
But before delving to the album, let's stroll down Jonnie and Joy's memory lane. Back in the 80's, just before the sonic boom of Alternative rock and latter, Pop Rock, Jonnie & Joy were still a part of a full band named Starchild. While the real reason as to why their band broke up and didn't make the big leagues is still unclear to this day. Fast forward to the present, they've recently got together (the remnants of Starchild by the way) to bring us the slice of what Alternative and Pop Rock meant back in the late 80's.
Now looking back to the present again, they've managed to record an amusing EP that, for me as an avid listener of the 90's and modern Alternative Rock and Pop Rock, brings a slice of the 80's and what it means then for songs to be called "Alternative" rock. Running Home definitely gave me 80's chills with its Synth and smooth guitar riffs, 80's trademark repetitive lyrics that were still deep, and just its overall vibe.
I just want to repeat myself that I was really fond of the way they completely redefined the two genres of Rock I've come to live with, and how they did in such fashion that I actually liked it. It's really mind-blowing, like 80's musicians time-traveled and did a concert to people that have completely innovated and changed the genre they were in but yet still pulled it off. They did all that in Running Home EP and they did it with style – late 80's style.
Running Home consists of 5 songs that just make you want to amped and just have a bangin' drinking party or gnarly time at the bar (I'm sorry, I just had to)! But in all seriousness, every song was great and it really had a great vibe to it that I really couldn't get into, but nevertheless, I'm sure an older fan other than me is sure to love it more and get the vibe.
I'm really gonna to judge the songs deeply because I know that they all sound great to my ears, but I would like to point out and feature my favorite song of the bunch, which was Can You Hear Me. It had a mellow yet powerful tune, which I liked, and the solo was really cool, the subtle voice cracks/rasp in the voice of singer was great. What really clinched me though was the soft screams of the singer which was absolutely perfect for the track. That alone, I say that this EP has definitely earned my seal of approval.
Overall, I still feel like the idea of bringing the 80's face of Pop Rock and Alternative was a great idea, and Jonnie & Joy did that here in their EP, Running Home. It was a great experience listening to this album, and I recommend that everybody, especially people who share a passion with Alternative Rock and Pop Rock, listen to this and let Jonnie & Joy show you how it's done back in the day – but in the present.
[soundcloud url="https://soundcloud.com/user-303708508-23353103/can-you-hear-me-mix2-04″ params="" width=" 100%" height="166″ iframe="true"/]
If you like what you hear from Jonnie & Joy, make sure to give them a like on Facebook by clicking here.