LUST – Lovender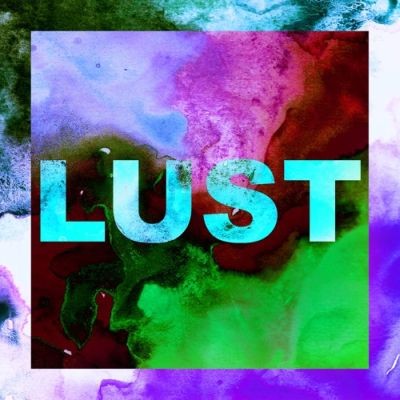 Have you been pining a long while for a dream-pop band that knows how to balance the concise hooks of a pop song with the chiming and swirling dreaminess of a shoegaze tune? If so, then look no further than London-based, Swedish-in-origin, dream-pop outfit LUST. That's right – and that's exactly how you'll feel after spinning LUST's 3-song EP, titled Lovender, that just came out January 29th on Enate Records. This EP won't end your love of dream-pop, but will renew your ardor of the genre.
LUST is a DIY trio that consists of Andrea, Anna, and Moa and they all take pride in the fact that they create their own videos, photo styling, and imagery for live performances. They also write, compose, sing, and play their music, with all three lending their voices to the heavenly mix. The band delivered a video in December for Madness from the EP. Its woodland fairy tale-like visuals are in harmony with the hypnotic spell of the psychedelic sonics and airy vocals of the song.
The first track of the EP, Falling Through, is more in the pop mold with its gliding and sliding harmonies and chiming guitar runs that recall the great U.K. band Lush that has recently reformed after a 20-year absence. Change just one letter from Lush and you get LUST… Interesting parallels here!
Middle number Close also recalls Lush with the bright spangle of guitar reverb and delightfully light main vocal line. A running bass line and up-tempo beat fill out the melodic atmosphere while the bittersweet vocals float by like a windswept cloud, with the singer sighing wistfully "In your arms / close to your heart."
[soundcloud url="https://soundcloud.com/wearelust/sets/lovender" params="" width=" 100%" height="166″ iframe="true"/]
Speaking of Madness, check out the amazing video below:
If you like what you hear & see from LUST, make sure to like them on Facebook by clicking here & follow them on Twitter by clicking here.