Meanr Mynr – The Compound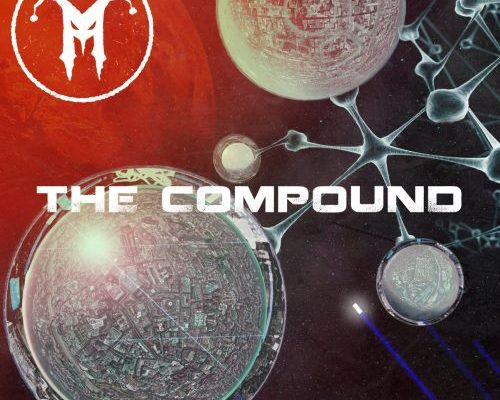 Denver, Colorado-based 'livetronica' artist Meanr Mynr blends live instrumental rock, electronica, and at times, an experimental prog/hip-hop vibe on his new EP, The Compound, which drops on May 19th.
This unusual mix is the result of the guitarist and producer's influences that include hip-hop, heavy rock, and indie acts.  Meanr Mynr started out teaching himself how to play guitar and later formed the progressive rock band Infinite Exactitude.
He eventually found his way into electronic music, along with learning production and engineering techniques.  He decided to create a hybrid sound based on all the types of music that he was into and The Compound is the fruit of his endeavors.
First track Soul Out is a glitchy hip-hoptronica number with cycling vocals, crisp finger snap percussion, dancing piano notes, and buzzing electronic notes.  After the looping beginning, a 'live' electric guitar line added, giving the piece a sharper rock edge.  The piano notes follow the guitar's lead, building to a frenetic tempo.
Next tune Blasé ventures into progressive rock territory with its needling classic rock guitar line, but still keeps one foot firmly planted in electronica territory with its heavily buzzing and winding electronic noise.  A kicky drum beat adds more oomph and mirrors the jabs of electric guitar.
EP-ender Stay Up is a menacing and fast-paced blast of electric guitar blaze and grimy electronic grind.  The short-phrase refrains keep it catchy while the guitar pyrotechnics shoot off from the electronic base.  It's a rare sonic combination and shows what can be done with 'just' a guitar and electronics.
If you enjoyed a preview from The Compound, check out the official website for Meanr Mynr by clicking here. Give them a like on Facebook by clicking here, a follow on Instagram by clicking here & lastly a follow on Twitter by clicking here.