Steve Wheeler – Terminal Velocity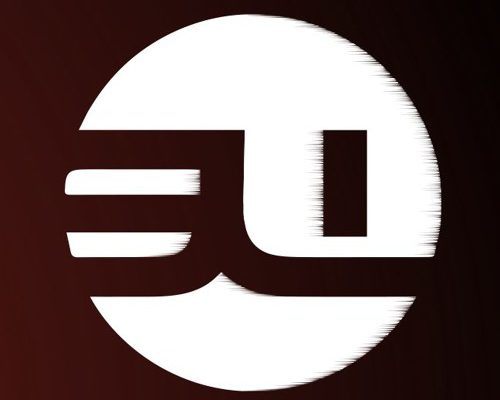 Recently I had the chance to sit down and devote my full attention to listening to Terminal Velocity, the new EP by rising multimedia titan Steve Wheeler. Although I was certain that I was in for a delightful experience considering the gravity of Wheeler's reputation in modern music, I had no idea how spellbound I would become by this record's multilayered, divine drive and unrivaled creativity.
I isolated myself from everything going on in my day to day life and pressed play, and instantly the magic of Wheeler's skills behind the soundboard reached out and grabbed me by the throat in the opening track. I found myself being transported to a deserted land, where nothing exists except desperation and the never ending search for glory. Littering my path were enormous strings and synthesized mountains, both of which I would soon find myself trapped in for an indeterminate amount of time.
We grind and gallop our way through the surrounding bleakness and venture into the daze of self-awareness, realizing at once what we must do to reach a climactic oasis. Wheeler churns us in a vortex of minor key whirlwinds that sweep us away and refuse to break our tension, even when it feels like we're on the very edge of sanity. It isn't until the title track comes to a screeching confrontation between the drums and the melody that we are at last freed from our prison of sonic suffocation, and the release is comprised of pure ecstasy, to put it mildly.
Fist of the Heavens doesn't slow the pace any, opening with a disciplined clicking of percussion before unfolding into a wildly erotic, almost carnal soundscape that is somewhat Middle Eastern influenced and in other areas purely steeped in vintage electronica. Three quarters of the way through the song, the ascending wall of sound that threatens us like a fast approaching tidal wave reaches a fever pitch and slams us into infinity one last time before coming to a delicate, somewhat muted conclusion. At this point, even though we're only some five minutes into the record, it feels like we've traveled a million miles around the globe.
The Endless March of Time fades into existence from the ash and debris left behind from the thunder-lit fire started in Fist of the Heavens, slowly lulling us into an artificially generated sense of calm before ripping the rug out from under us yet again and letting us sink into the magma that lies under us. The heat could be unbearable for some of the more timid listeners that I know, but any music enthusiast who appreciates timing and wickedly crafted tension in their tunes akin to what you could find in a suspenseful movie will absolutely lust for what this song contains.
When The Endless March of Time finished its trek into the ether, I was left completely speechless by the connectivity of the content I had just consumed. I emphatically recommend music fans of all tastes to give Terminal Velocity a listen and take a chance on the journey that I had the chance to take. Not only is it worth your money, but it's more than worth your time.
[soundcloud url="https://soundcloud.com/stevewheelermusic/fist-of-the-heavens-1″ params="" width=" 100%" height="166″ iframe="true"/]
For more on Steve Wheeler, check out his official website by clicking here. Give him a like on Facebook by clicking here.