The Ann Wilson Thing – #2 Focus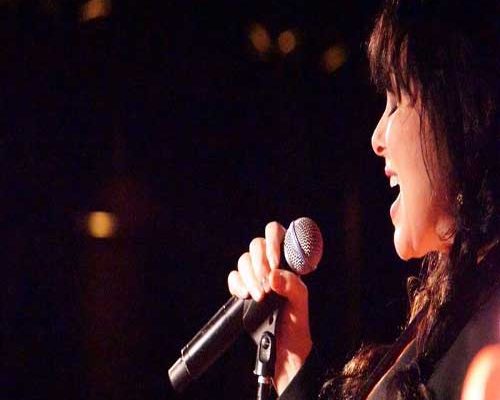 The second release from The Ann Wilson Thing, #2 Focus, does a superb job of highlighting Ann Wilson's strengths as a songwriter and interpreter of other artist's material. The latest EP features two covers, one from Jimi Hendrix and the other a slightly audacious take on a Peter Gabriel classic, but the two originals accompanying these covers are outstanding additions to Wilson's discography.
Rather than coming off as a strict nostalgia act, Wilson's mix of interpretation and inspiration keeps her near the cutting edge. She remains, after so many years and countless awards, an artist and performer committed to challenging herself. Her latest solo offering does that quite well.
Her reading of the classic Hendrix rocker Manic Depression tantalizes listeners with its almost-running-off-the-tracks quality, but it keeps its momentum productive and crackles with energy few Jimi Hendrix covers are ever able to muster. Beyond her individual talents, Wilson is likewise has a superb ear for collaborators. Her guitarist Craig Bartok serves up some worthy Jimi-isms for longtime Hendrix fans while surrounding Wilson with all the necessary guitar pyrotechnics.
Fighten fer Life takes a distinctly different turn on the backs of acoustic instrumentation and a much more nuanced Wilson vocal. Her impressive ability to inhabit any musical landscape with an equal amount of confidence has always been one of the chief defining elements of her talent and it serves her well once again in the widely different landscapes of the EP's first two songs.
She surprises listeners yet again by upending expectation of a duet on Peter Gabriel's Don't Give Up and, instead, essaying the song alone to spectacular results. Much of the reason why this performances works as well as it does, even contending for the EP's high point, is because the band wisely pits an uncluttered backdrop for her to work against. It enriches the emotive experience and, naturally, a gifted singer like Wilson capitalizes on the opportunity.
The EP's final song, Anguish, brings Wilson back to the note this EP began on. There's a lot of Sturm and Drang in this track, sludgey bucket of blood blues finding an ideal match in the weathered gravitas of Wilson's lower register, but the song will strike few listeners as ponderous or overwrought. Instead, Wilson gives flesh and blood reality to the song's concept and leaves a memorable impression on listeners.
#2 Focus is a good mix of fire and understated fervor. Even in the latter half of her career, Wilson is capable of dominating a performance with her powerhouse vocals that are, nevertheless, capable of great nuance. Multiple decades performing in the highest profiles throughout the world has done precious little to dim Ann Wilson's fire and there's certainly no question, after hearing an EP like this, that she's ever forgotten where she came from or what she does best for even a second. This is an impressive release reaffirming and expanding on her already considerable legend and legacy.
9 out of 10 stars