Dubokaj Interview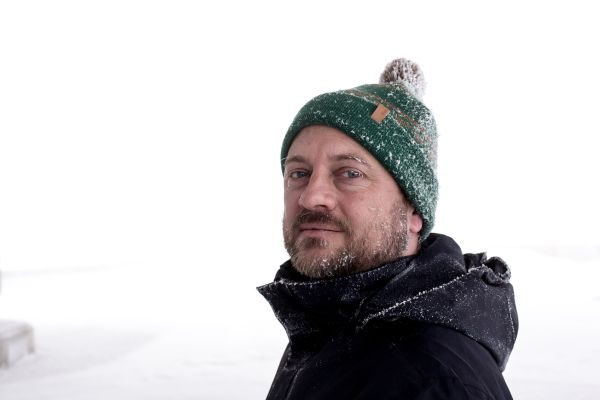 Photo Credit: Christoph Gerber
Dubokaj is a producer, multi-instrumentalist, and master of the electronic genre known as Dub.  He's a veteran of the music scene who has had a hand in various electronic-based projects, including creating scores for films.
Dubokaj's electronic pop act Filewile is well-known in Europe and he has toured through three continents.  He has also remixed the works of notable artists such as Nicolette, Dawn Penn, and Bonaparte.
Dubokaj released his album Alpine Dub this past spring and will drop his follow-up record, Alpine Dub Re Dub, January 13, 2017 via Mouthwatering Records.
IndieMusicReview:  Hello Mr. Dubokaj!  So nice to meet you and find out more about your music.  Let's start with the genre you work with – Dub.  What does Dub mean to you?
Dubokaj:  To me Dub is much more a way of working in the studio than a music genre.  It's about space, production skills, visions of how a song could sound differently… to see its potential or to bring beautiful hidden details to the front.  Dubbing is looking behind the scenes, exploring the other side, the space in between.
IndieMusicReview:  So that means that Dub can exist outside of the parameters of traditional Jamaican music then?
Dubokaj:  I think the original idea of Dub was to create versions of original tracks, quick and as many as possible. It was an economical thing, the Jamaican sound systems just needed something fresh every week, something exclusive… and for this, owners of the recordings started to treat the tape tracks using their studio equipment in new ways instead of recording another version with classic instruments to re-interpret…
And to me, here is the thing: the studio as an instrument, the understanding of how to use technical equipment in a creative way for composing music is not necessarily Jamaican. In Europe and the US minimal music became a genre; serial composing, sampling, collages, experiments with machines to create new sounds… but in Jamaica there was also that massive pressure creatively and economically. So things developed pretty fast back then, I guess.
So Alpine Dub Re Dub was created the same way on an analog desk with some basic but nice effects… and of course without the financial and other daily struggles! It's my middle European version of Dub.
IndieMusicReview:  Are there other producers in Switzerland making Dub?
Dubokaj:  There certainly are, but I'm not connected to this scene, more to the electronic music scene in general.
IndieMusicReview:  And Lee Scratch Perry lives in Switzerland as well…
Dubokaj:  Yeah, that's crazy! And I had the amazing opportunity to do this phone call and talk to him. A real outer space experience! And we also talked about the idea of going to the mountains to find these natural echoes and record a session.
IndieMusicReview:  What do you think makes Switzerland a good place to make this sort of music?
Dubokaj:  Well, I can only speak for myself and for my music… so, maybe it's a safe place where you can follow your thoughts and drift away in your own bubble… It's very calm here and everything is close; the city, the mountains, countryside… I'm in the mountains in 40 minutes!
IndieMusicReview:  Sounds wonderful!  So this new record is a re-Dub of your album Alpine Dub.  Can you please go into what this means?
Dubokaj:  During the making of Alpine Dub, we recorded a couple of versions of each song; like this one should be rough, another should be more easy to listen to, another should feel very abstract, minimal etc…  We dubbed and recorded live on an analog desk, so every take is unique. Finally, there were a lot of versions to choose from. I decided to go for the easy versions for Alpine Dub, which came out April 29, 2016, and keep the more special ones for the Re Dub album. So here it is!
IndieMusicReview:  And the record was cut in the same way that traditional Dub music was made back in the day?
Dubokaj:  Alpine Dub was cut at Central Dubs in Bern.  I know the place and the guy who runs it for a long time…  He supported me technically for years now.  I have already mixed and mastered a bunch of projects at Central Dubs, but never was around when cutting the vinyl! That was a beautiful experience.
IndieMusicReview:  Why was it important for you to go back to the roots of Dub production?
Dubokaj:  I have some analog gear at my place, but as soon as the music is recorded, I start to edit and mix in the box. I mean, I have nice plug-ins and everything. I can technically finish the whole record on my laptop like everybody can today. But during the composing and editing process I realized that the tunes got more and more stiff and they lost the freshness and the innocence of the original idea. I needed to rearrange everything by changing the set-up and mixing process.
I already did some live dubbing and mixing a couple of years ago and I remembered this session at Chris Studio 2 not far from my place. So we set up again and had an intense four-day session which was very fruitful! The thing is you really have to work fast. You suddenly have a massive output, you always record live…  I mean, you also have a lot of waste or not-so-great versions… but also amazing things happen.  You work in an inspired and spontaneous state of mind… and the good thing is, at the end you can't change the mix anymore.  You can do another dub, but no more editing on the same version forever like in the box.
IndieMusicReview:  When can we see you live?
Dubokaj:  I plan to play live in 2017 as much as possible, so I've started to book some dates. Call me for bookings!
[soundcloud url="https://soundcloud.com/signalfireofficial/dubokaj-ma-main-dub-mwcd013-fkof-premiere" params="" width=" 100%" height="166″ iframe="true"/]
Find out more about Dubokaj by giving him a like on Facebook by clicking here & a follow on Twitter by clicking here. Also if you enjoyed a preview of his work, make sure to pick up Alpine Dub on vinyl by clicking here!