Graciela Maria Interview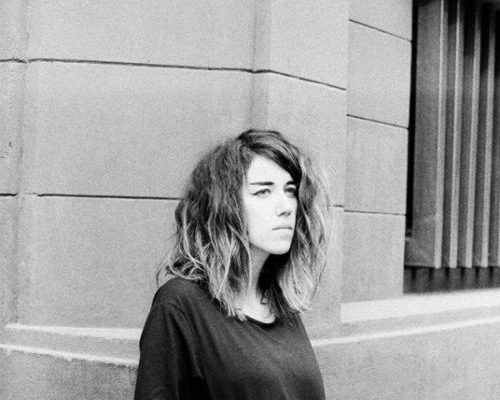 Photo courtesy of Paco Díaz Photo
Berlin-based singer-songwriter Graciela Maria just self-released her album, Love Letters To Stangers, on March 31st.  Maria is known for her solo work as well as her musical collaborations with Robot Koch, Long Arm, and Smpl Thngs.  She is not only a singer and lyricist, but also plays piano and guitar, dances, and occasionally acts in plays and models.  Love Letters To Strangers is Maria's third album and focuses on the tension between the need to connect to others and the alienation of living in big cities.
IndieMusicReview:  Hello Graciela!  Can you spill some details about your new album, Love Letters To Strangers?
Graciela:  Sure!  This album has a long history. The whole idea of the 'letters to strangers' started when I was touring in India two years ago. I had the chance to travel a lot and it was a very intense journey; very cathartic in many ways. I spent the last night sleeping in a hut listening to the waves and listening to other voices from my dreams; those dreams that melt with reality; you can call it magic…
And that's how I got the name for this album. I was writing letters and imagining how it would be to write a letter to someone that I had never met personally.
IndieMusicReview:  Who are these strangers that inspired this record?
Graciela:  Friends, family, lovers, unknown people, as well as death, love, depression, madness, anger.  And the man who said those last words back in '95 is also one of them.
IndieMusicReview:  And are these really letters that you wrote to them?
Graciela:  Yes. Some of the songs were just thoughts that I wrote in my notebook to deal with some situations and then those thoughts became songs.
IndieMusicReview:  Do you think that loneliness and a sense of alienation is a sign of our modern times? If so, why?
Graciela:  Loneliness and alienation are quite different from each other. I think alienation is very present in our times. My personal choice is to be alone because that can be positive too. We are more creative and have the chance to go deeper with our ideas, or get to know ourselves better, when we are alone.
In our times, social media is creating a state of alienation. On the one hand, we have this super-fast communication and immediacy, but I think we should not forget about real contact with others. We shouldn't hide behind our little devices. We shouldn't forget to have deep conversations. We shouldn't forget about nature. We should smile randomly on the street, even with our friends and family. We have to fight to preserve what's human.
IndieMusicReview:  If I'm not mistaken, this is your third album, correct?

Graciela:  Yes, this is my third full length record and the first one I'm releasing by myself.
IndieMusicReview:  How is this one different from your previous two records? What is the difference between the artist you were back then and now?
Graciela:  Every album I've made has been honest and was an expression of who I was at the time.  I feel I grew up and I feel more confident now and I think that with this album I'm singing with my voice in all of its expressions.
This album is also very raw. I wanted something very minimalistic and simple. I didn't want to have that big production hiding what is real.  I really wanted to embrace all imperfections. I'm a singer and I think that the voice is a very powerful instrument. When I sing I feel that I'm channeling, so I'm just searching for the purest expression of that voice.
IndieMusicReview:  Will you be performing live anytime soon?
Graciela:  I just played on March 31st at Raum Voll Reininung in Berlin. Soon I will also announce some show dates in Spain and Mexico.
Check out Graciela Maria's official site by clicking here, check out more of her music on Bandcamp by clicking here. Also give her a like on Facebook by clicking here & a follow on Twitter by clicking here.