Cardiknox 10-17-13 (Live @ Mercury Lounge)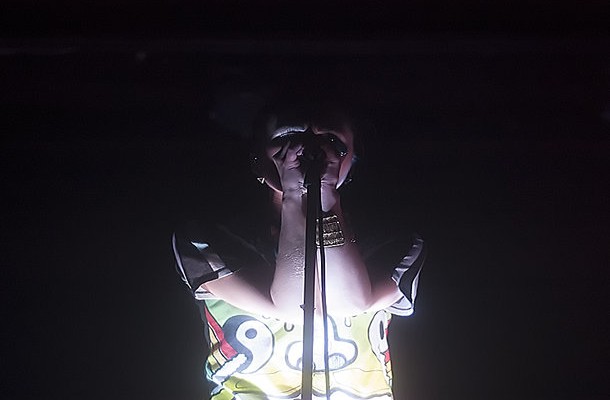 When I was making my CMJ schedule, one of the shows I was going to make was Cardiknox 1AM set at Mercury Lounge even though I had to be at work only a few short hours later.
The set was short but jam packed full of energy which was very impressive considering it was so late & in the middle of the week. The vocals & instrument work was flawless. The really fun lighting throughout added a great depth to the songs being played.
They opened up with Wayfarers which is a song I have never heard before. The energy of this opener was off the wall & it set a great tone for the rest of the set.
I am really glad that Hold Me Down was played next as this is my favorite Cardiknox song. Hearing them take the song to new places live was very exciting. They followed this up with my 2nd favorite song Where I'm Headed which also sounded amazing.
Unfortunately the set was short so the finale saw them play Technicolor Dreaming. This was another song that I was hearing for the first time. It was a great closing number as it kept the energy flowing yet desperately leaving you wanting more.
If this short set was any indication of what to expect, I can't wait to experience Cardiknox again!
Setlist:
Wayfarers
Hold Me Down
Where I'm Headed
Technicolor Dreaming