Juliannarchist 06-12-16 (Live @ Paper Box)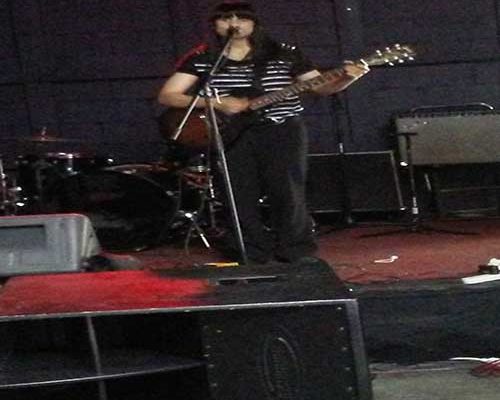 I decided to stay for one more set at Paper Box before heading elsewhere for the final day of Northside Festival 2016. I listened to Juliannarchist's music as I was planning my schedule for the day and my first thought was that it really was not my style of music but I decided to stick around anyhow.
As the set progressed I was definitely convinced the music wasn't of my taste but even with saying that, she did put on a good performance.  I will say that she did not put on a bad performance at all.
The songs were leaning more towards screamo/metal but the one thing that really impressed me was that a lot of the songs were truly motivating and brought topics to the table that made you think such as depression.
I think that her message was very strong and that alone was an inspiration with such themes as don't let anyone walk all over you, don't let anyone tell you that you can't do something, etc.
With this genre of music I feel like sometimes people tend to overdue with the screaming but in this case it seemed well timed and not overdone. I think that her set was pretty good and if you like a more hardcore kind of music then I think you would not be let down by checking out Juliannarchist.