Late Cambrian 06-15-14 (Live @ The Silent Barn)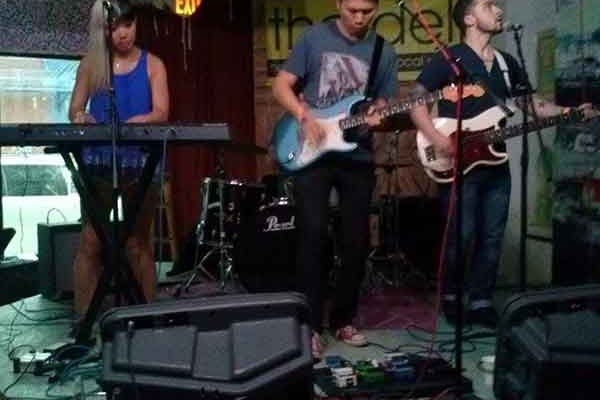 When finalizing my scheduling for the Northside Festival, I decided to have my final appearance be at The Silent Barn to see Late Cambrian, a band I met ages ago during CMJ. It had been way too long since I had seen them & I am really glad I finally got to again.
The first impression I had was how interesting a venue this is as you have to walk through a rock filled yard to get to the entrance which usually has someone sitting in a barber chair getting a hair cut. Anyhow….
They opened with Lovers Point, a catchy upbeat song which I absolutely loved especially the instrumental beginning & opening vocals.
Another song which really did it for me was The Year I Cut Cable as besides it being catchy, the title itself had me pondering. The next time I see them, I am going to ask what the thought behind that track was.
If I had a gun put to my head to choose a favorite song of the set, it definitely would be Ryan Gosling whose lyrics & overall flow I absolutely love.
When all was said & done, this was definitely up there as one of my favorite sets of not only Northside but 2014 so far. If you get the chance to see them, I highly suggest that you do as they are awesome!