Loose Buttons 06-29-14 (Live @ Pianos)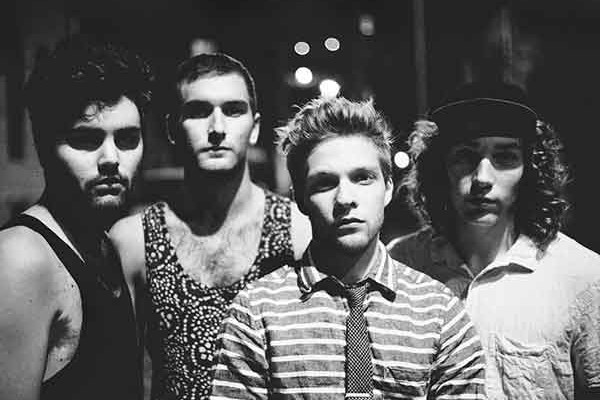 I was so excited to see Loose Buttons again as it had been way too long since I had last seen them. This was a big show for the band as they recently released a new single titled Two Wolves & they were to debut it live for the first time ever at this show.
The Loose buttons set opened with Sahara, the closing track off their debut EP AM Arcade  which sounded fresh & energized on this night.  They did a great cover of Franz Ferdinand song Take Me Out which definitely rivaled the original in terms of quality.
It was nice to hear some songs I have never heard before such as Thrill, Slow Burn & Scissors which all sounded great. I loved getting to hear Two Wolves live for the first time as I knew how much I really enjoyed the studio version when I first heard it. I look forward to hearing it live more often!
I actually thought that would be the last song which would have made me sad as I would not have heard my all time favorite from the band. However once they started the opening notes my potential disappointment turned to pure happiness as they played a great version of Lucy. Truth be told, if they did not play it, I could not have been disappointed after what was a spectacular performance up until that point.
The final song was Feeling Like The Young, another song from AM Arcade that I happen to love. It was a great high energy way to end their spectacular set.
Major props go out to Eric who not only had some great vocal work throughout the entire set but had all sorts of great stage presence which added to the experience. He along with his band mates wanted the band to go insane with a promise of free shots if they stripped down to their underwear & went crazy. Sadly no one did although the crowd for the most part kicked ass.
While  I wished I had stayed to hang around with the guys, I was operating on little sleep while dealing with an annoying headache. However I am glad I toughed it out with my friends to support one of my favorite indie bands!
Setlist:
Sahara
Thrill
Doorman
Slow Burn
Scissors
Shades Of Black
Take Me Out
Two Wolves
Lucy
Feeling Like The Young