Manning Patston 06-14-18 (Live @ The Record Crate)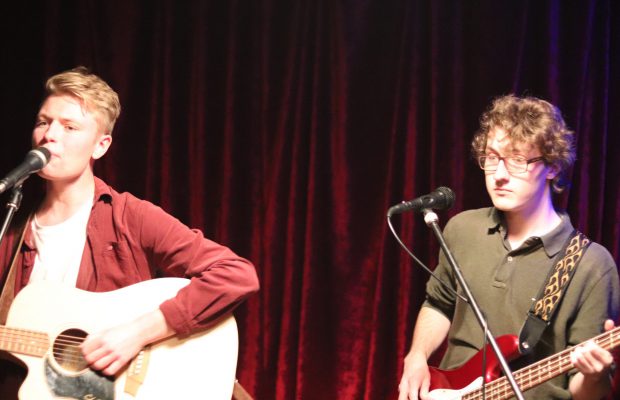 Manning Patston – Triple threat: good voice, good guitarist and good looks.
Gig date: 14th June 2018
Venue: Record Crate, Glebe, Sydney, Australia
Country of origin: Blue Mountains, Australia
Members: Manning Patston
Support or headline: Support act for Jimmy Davis (Sunshine Coast, Queensland)
Good crowd/bad crowd: Crowd was loving them, as soon as they started playing the chords to "Pumped Up Kicks" by Foster The People we knew it was going to be a good night, and to end with "Lonely Boy" by The Black Keys
Number of times seen band: 1
Crowd participation: Everyone was giving Manning their full attention, they were in awe of his voice and probably wished they could sing like him. Chris, the guy performing next to him was great too (a flatmate bass player, how handy is that?).
Genre: Acoustic
Rating: 7.5/10 guitars
My review:
Tones were great
Covers were fantastic, I could tell everyone was loving them.
Hold On and Freaking Out The Neighbourhood are my favourite songs that you played last night.
Set List:
Freaking Out The Neighbourhood
Pumped Up Kicks (cover) (video I took)
Hold On (original)
Naive
Come Around (Original)
Lonely Boy (cover)
Manning Patston, wow what a voice and talent. If I didn't know any better I'd say he's been performing since he was little, I could be wrong, but he just has that sense about him. It seems like he definitely knows what he's doing, just how long to hold each note, when to pause for effect and how to draw the audience in to his performance. Which is always a good skill to have, whether you're a new singer or a professional.  I advise you to look out for him, he's amazing, good job man! Triple threat: good voice, good guitarist & good looks.