Paperhaus 06-08-17 (Live @ Our Wicked Lady)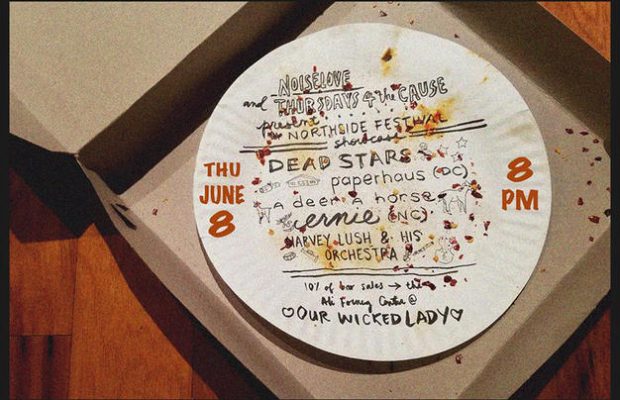 If I have learned anything in life, it is that sometimes things don't go as planned especially during music festivals! Overall it can be a nuisance but in this case it worked out for the best.
This was my first time visiting Our Wicked Lady so I did not know what to expect when I showed up for the Noise Love Thursdays 4 The Cause Northside Showcase. Originally the plan was to see Dead Stars but due to timing being off, I ended up catching Paperhaus instead.
Paperhaus who are from Washington D.C. started playing what ended up being a pretty short set. However with saying that, I found myself highly enjoying their indie rock/pop sound mixed in with some awesome psychedelic vibes. The definite highlight of the set was the finale Silent Speaking.
Even though my original plans did not pan out, I don't think I would have changed anything about how it all turned out!
Setlist:
Bismillah
Go Cozy
Told You What To Say
Nanana
Silent Speaking
Click here to visit the official website for Paperhaus. While you are it, give them a like on Facebook by clicking here & a follow on Twitter by clicking here.