Sins Of The Loose Buttons / Napoleon / Backwords (Live @ Muchmore's 06-16-13)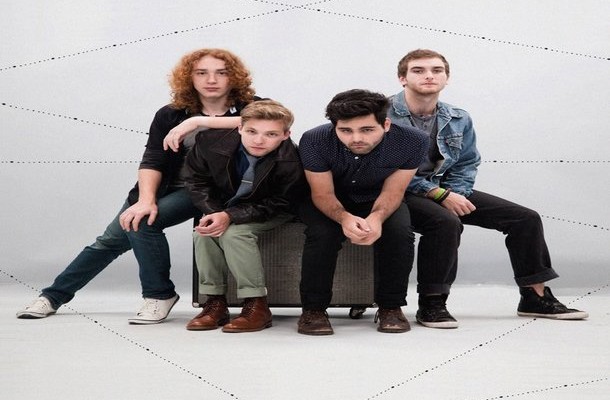 The last day of Northside 2013 was here & I chose Muchmore's to be my final destination. This was my first time at this venue and I have to say, it is an interesting place. The first thing I notice is how low key it is as it has a comfortable lounge vibe to it. Plus I can personally attest to their couches being comfortable!
I walked in on the middle of the Sins Of The Loose Buttons set. Their sound hit the spot for me as it was alternative rock mixed in with pop vibes. Many of the songs they played were from their newly released EP AM Arcade which you can download on their Bandcamp.
Despite getting shocked by the mic & occasionally making jokes about it, the lead singer & the rest of the band were having a blast. The energy was contagious with the packed room throughout which was nice to see. My favorite song of the set was I Love Lucy as besides being catchy, it had this nice Caribbean feel to it which fit perfectly on this summer like night. I enjoyed their set so much that I plan on making their next show which will be on July 16th at Brooklyn Bowl.
Next up was Napoleon, a 5 piece Brooklyn based indie rock band. By the time they hit the stage, the sound person was nowhere to be found. I guess part of being a DIY act is also being able to do your own sound at a show. It bugs me when a band has to put up with such amateurish actions by a venue. I just feel like someone should always be there to do that job but sadly that is not always the case.
As far as their set goes, I liked their sound has it was a perfect change of pace from the previous set. What really stood out was the quality of the vocals. Check out their Bandcamp to purchase their latest single Moonlight along with previous releases including their 2011 debut album Success.
The last band I checked out was Backwords. I am usually standing at most shows but since the place thinned out, I decided to check out one of the comfy couches that was calling my name. I really enjoyed the relaxed & chill alt rock vibe they had going on. While I do not know much about them, I would not resist the chance to see them again. Hopefully I will be able to do just that very soon.