Talay 06-12-16 (Live @ Paper Box)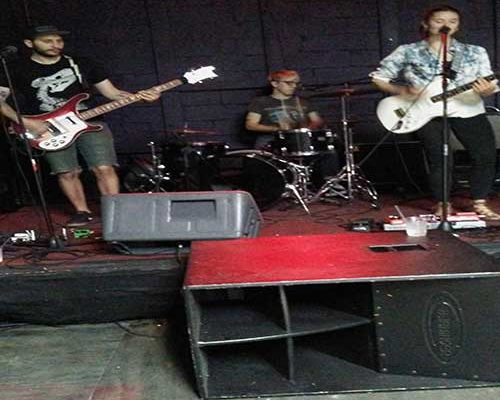 On the final day of Northside 2016, I decided to make the Rock n' Shop Showcase at Paper Box my first stop as I wanted to check out Talay whose music I loved after hearing it on Soundcloud.
I really enjoyed Talay's set as I was impressed at how good they sounded in every aspect from the vocals down to the instruments themselves. The energy was strong throughout the set that featured some interesting songs.
The drummer & bassist definitely brought the house down even though there were only a handful of us in the room. I also very much enjoyed the in between tuning banter. I must also say Megan was definitely a bad ass on the guitar as well as vocally.
Talay definitely has a huge new fan in me & I look forward to seeing her play live more in the near future & I suggest you do as well as you won't be disappointed!